The new Liam F1 wind turbine for home that outbeats PV solar panels in 2023. Yes, you heard me right, this amazing device can generate more electricity than solar panels, and it's virtually soundless, compact, and easy to install. How is that possible? Well, stay tuned and find out!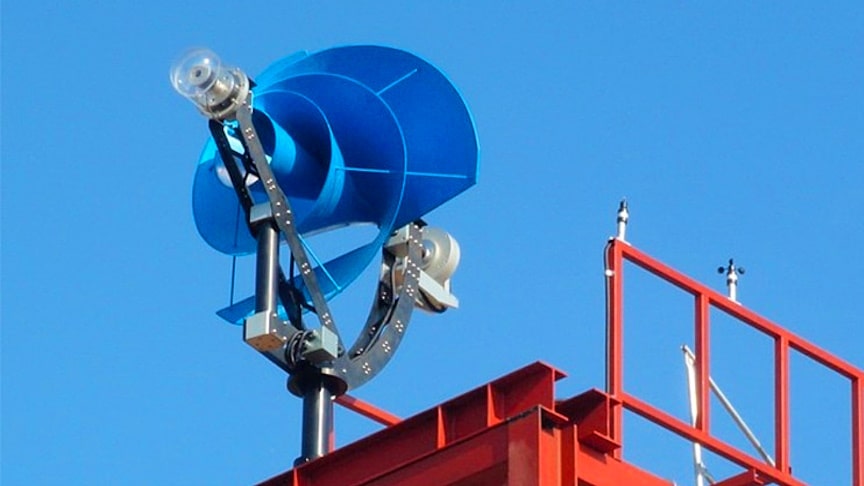 source.image: Future Galaxy
The Dutch have a reputation for obtaining energy by means of a windmill. This energy was used for all kinds of purposes, such as milling of raw material, water pumping, etc .. Today, the windmill is a means to generate sustainable energy.The Dutch MSc Marinus Mieremet has been working since 2003 on a new and more efficient way of generating power by a wind turbine.It is a windmill that yields more energy, produces little noise, bird friendly and also looks very good.
The Archimedes windmill is a new type of wind turbine comprising three circular blades which are wrapped around one another and then expanded. This creates a three-dimensional conical turbine, similar to elongated shells found on the beach. The special design ensures that wind is drawn into the turbine. The average yield is many times higher compared to a normal urban windmill propeller.
Advertisement
The AWM shows to be highly efficient (about 35% of all kinetic energy in the air), is very silent (below 45 dBa), is bird and bat friendly and has a beautiful design suitable for urban and rural areas.The AWM comes in two sizes:The 1.5 meter diameter with a rated power of 700 Wh and a maximum of 1 Kwh and the 0.75 meter diameter with a rated power of 125 Wh and a maximum of 150 Wh.