Electrify your fleet! The Arcimoto Modular Utility Vehicle is an all-electric super efficient solution for last-mile delivery, industrial logistics, agricultural/landscaping work and countless other jobs. Available in a flatbed configuration, with rails, or with a storage box that can haul 25 cubic feet of goods, the MUV modular design is a versatile tool with an industry-leading MPGe of 173.7, a range of 102 city miles, and a top speed of 80mph.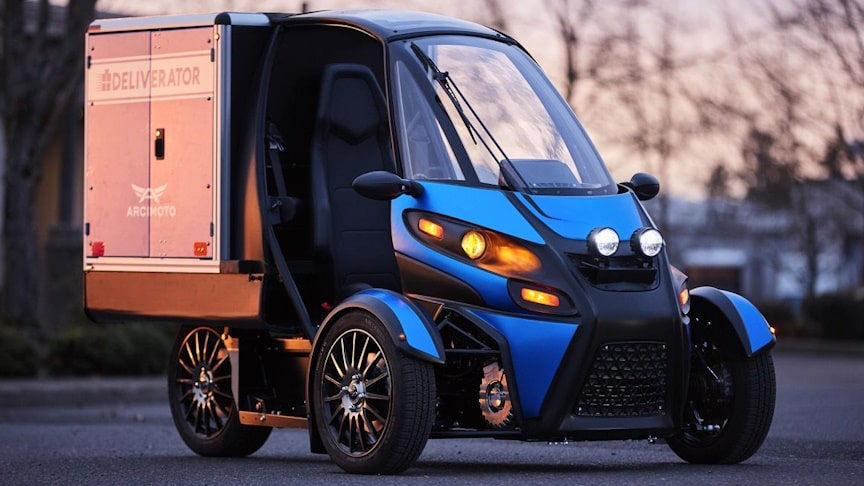 Ideal for urban logistics and last-mile delivery, the MUV has the efficiency and sustainability that's essential in metropolitan areas.The MUV's flexible loadspace lets you get the job done, all with the power and efficiencies of a 100% electric powertrain.Starting at $23,500.
The MUV can access areas that large trucks could never dream of.The low center of gravity provides stability on the road and dual-motor front-wheel drive for enhanced traction and hill climb.Your drivers will love the comfortable seat and agile handling with a payload of up to 500lbs and a low deck height for loading/unloading.
Advertisement
This single-seat vehicle has dual-motor front-wheel drive, and a maximum range of 102 miles (164 km) at city speeds. The key to the 3-wheeled vehicle is its modular design that offers interchangeable configurations for supporting medium to light-duty load capacities.