Have you ever sat in a Toyota Coaster Mini Bus? It will definitely be great if you experience a long trip with this Toyota Coaster Bus. It's very smooth and wonderful.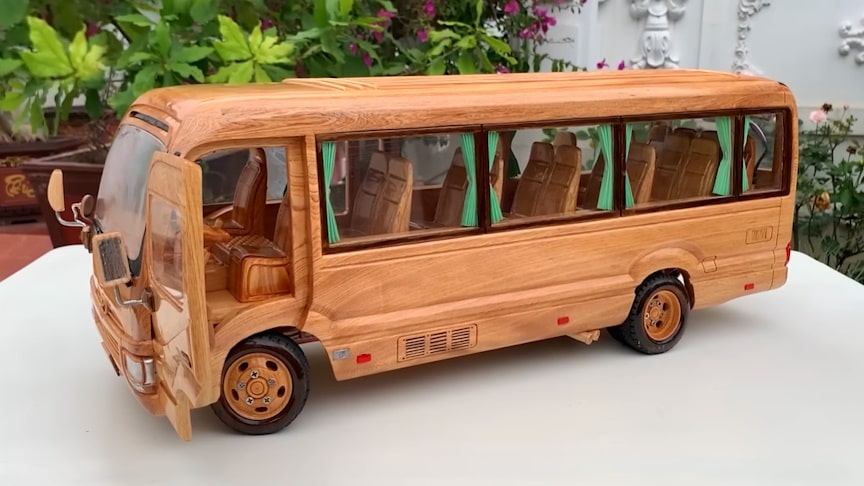 source.image: Woodworking Art
From my love for this car, I decided to make a wooden version of the Toyota Coaster Mini Bus, to add it to my collection of wooden cars.
And I share this video with you for those who love cars and those who have a passion for the art of woodworking. Please share with you, and wish you have happy moments enjoying the beauty of this wooden Toyota Coaster Mini Bus.
Advertisement
This scale model mini bus has working coilover suspension and body-on-frame construction, just like the realToyota Coaster.The amount of engineering know-how required to pull that off on its own is impressive. But to do that from scratch with wood? Insane. The frame even has a driveshaft, which mimics the construction of the real car's setup.