KLASSEN offers a wide range of luxury stretched and armored limousines based on the latest models of Mercedes-Benz G-Class. The limousines are armored to the highest levels of ballistic protection in level 7 (formerly B6) and level 9 (formerly B7).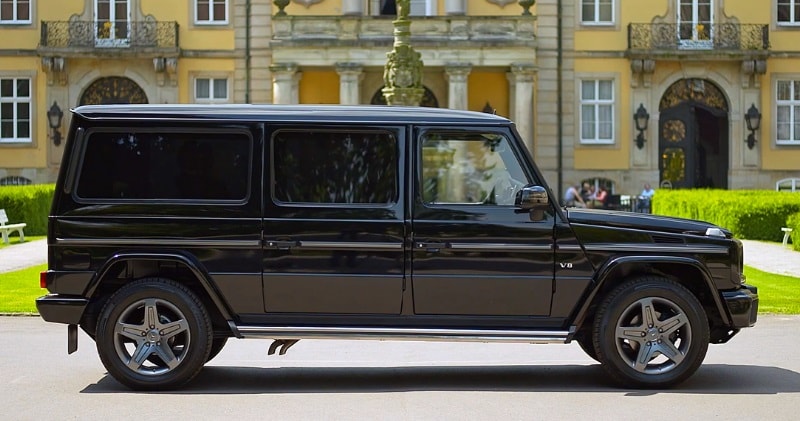 source/image: KLASSEN PREMIUM Car`S
This armored limousine based on the Mercedes-Benz G63 AMG stands out from the crowd due to its unique exterior upgrades as well as various VIP interior features making this limousine one of the best-equipped armored vehicles on the market today.
In this G63 AMG, you will find exotic leather and curved wood panels, satellite television and phone, captain-style seats, smart lighting and the list goes on.The exclusive interior is equipped with luxury partition walls and state-of-the-art technology like an iMac multimedia center with PC/Wi-Fi/CD/DVD.
Advertisement
A Bang & Olufsen Sound system and also ambient LED lighting. All relevant functions can be controlled via an iPhone.All KLASSEN limousines are available with stretched rear doors, raised roofs and options like armored glass-panoramic-roofs.