Watch artisans in Mexico expertly fashion a multi-colored glass pitcher by hand. Glass blowing is truly mesmerizing to watch – the hot glass is like treacle – one false move and you have to start over.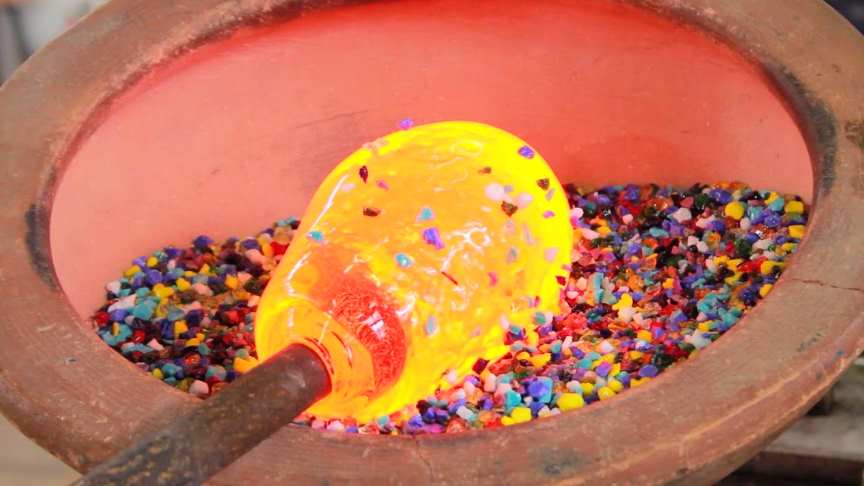 This video shows how skillful artisans create beautiful hand blown glassware and it is super satisfying to watch.They use recycled, lead-free, un-tempered glass to make their designs.
Blown glass reveals bright confetti in its crystalline curves. Recycling glass, Javier and Efren create a pitcher in fiesta colors. Crafted by hand using glass-blowing techniques perfected over more than thirty years, it is a unique example of their art.
Advertisement
Because each piece is handmade, shape and size can vary slightly and tiny bubbles may appear within the glass. This exemplifies the hand-blown technique, making every piece a unique example of blown glass craftsmanship.//novica