The Aston Martin DBX 707 is a really special SUV — massive horsepower and enormous fun. The DBX 707 is tremendously desirable, and today I'm going to review the DBX 707 and show you all the quirks and features. I'm also going to drive the DBX 707 and show you what it's like behind the wheel of this muscular SUV.Aston Martin DBX 707 review!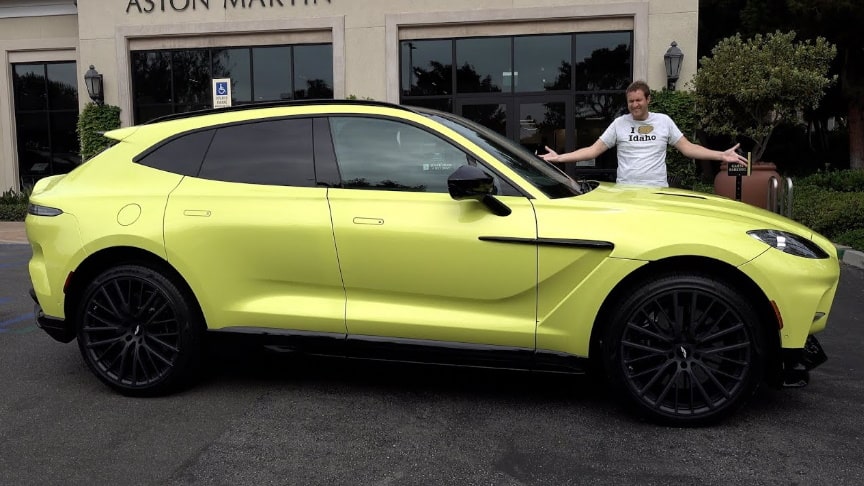 source/image: Doug DeMuro
DBX707 is fitted with the most powerful engine of any production luxury SUV available in the world today. If you think that's good, there's more. Engineered by Aston Martin, the mighty 707PS that gives the car its name in fact comes backed by no fewer than 900Nm of torque, giving you access to sports car performance, thunderous acceleration and commanding the highest top speed of any comparable luxury SUV.
In an unprecedented move for an SUV so far, DBX707's nine speed gearbox replaces the torque converter seen in conventional automatic with a race-developed wet clutch. It had to be done. With shifts that are 30% faster, allowing near instantaneous access to its power and seamless transition from gear to gear, it was the only choice fit for the world most potent luxury SUV.
Advertisement
Powertrain control through a rotary switch on the all-new centre console gives you instant access to a range of five newly-configured drive modes. 'Sport+' mode is designed exclusively for DBX707 to bring you the most intense driving experience. DBX707's interior features a dark chrome finish to switchgear as standard. But if you're in the mood to change, bright chrome and carbon fibre are offered as an option.