Special feature on this bike is the Castle fork and Bosch lighting system which takes an extra cost at this time, standard fork was Tiger fork. This bike has been restored recently and runs fine.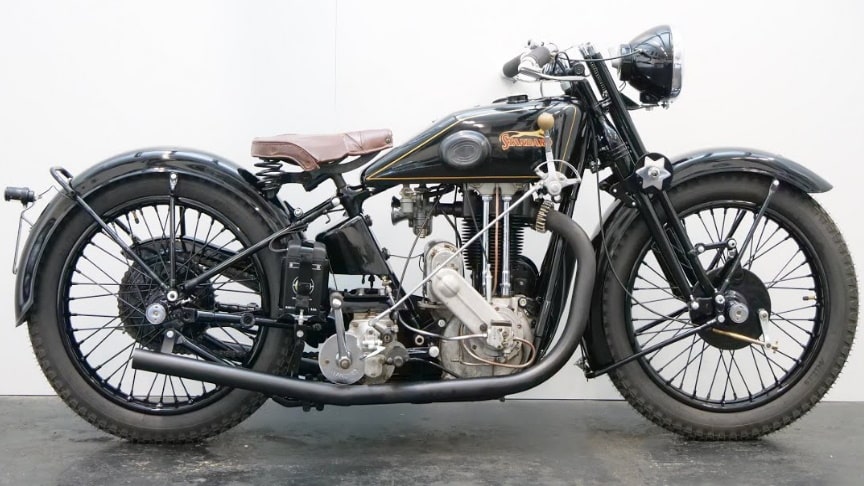 image: classic-motorcycle.com
The chassis was that used on the previous year's 500cc and 750cc models, and it used Castle forks under Brough licence.
They were very handsome and very expensive motorcycles – the price was in excess of the annual wage for an average worker and was dearer by far than the most expensive DKW of the day.
Advertisement
As Germany's second financial crisis began to bite, sales were not good. During the late 1930s they built a single cylinder 200cc 2-stroke motorcycle named 'Feuergeist'. The model BS 500 has been produced from 1928 until 1933.
Manufacturer: Standard
Model: BS 500
Year: 1929
Displacement: 496 cc
Cylinder: 1 – MAG
Engine type: 4-stroke / ohv
Bore / Stroke: 82 x 94 mm
Power: 22hp @ 3800-4100 rpm
Weight: 155 kg
Top Speed: 120 km/h