The Aston Martin Lagonda is the weirdest luxury car ever made. Today I'm reviewing a 1987 Lagonda, and I'm going to show you why this $370,000 luxury car is so bizarre and unusual — and why the Lagonda is one of my favorite cars.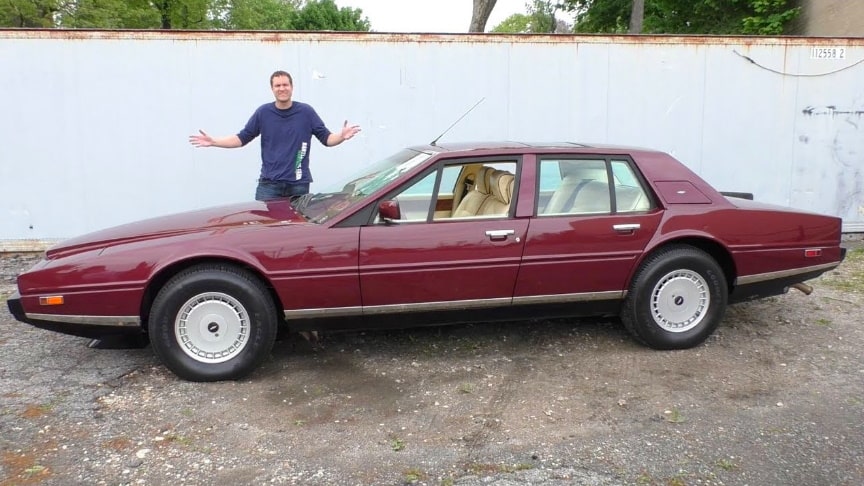 source/image(PrtSc): Doug DeMuro
The Aston Martin Lagonda is a full-size luxury four-door saloon manufactured by British manufacturer Aston Martin between 1974 and 1990. A total of 645 were produced.There are two distinct generations, the original, the short lived 1974 design based on a lengthened Aston Martin V8 5.3 L engine, and the entirely redesigned, wedge-shaped Series 2 model introduced in 1976. Doug DeMuro
The Lagonda combined striking styling with a premium leather interior and (for the day), advanced instrumentation. Coupled to a Chrysler three-speed "TorqueFlite" automatic transmission, its four-cam carbureted V8 provided poor fuel economy.
Advertisement
The Lagonda was the first production car to use a digital instrument panel.The development cost for the electronics alone on the Lagonda came to four times as much as the budget for the whole car./wikipedia