The Actionmobil Atacama 7100 Expedition Vehicle with Built-in Garage is All You Need In Case of Armageddon.The model series "ATACAMA" stands out for its creative and at the same time functional layout.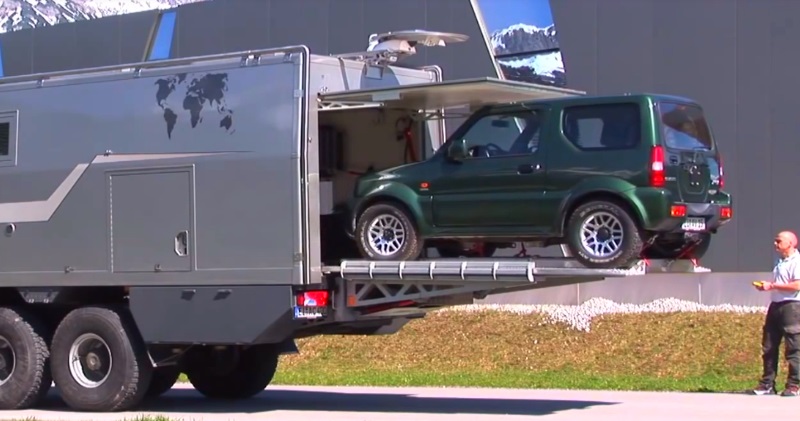 source/image: actionmobil
What is particularly remarkable is the sanitary area in the front part of the cabin. A sophisticated door system makes it possible to integrate the passage to the driver's cab as a change room, if needed.
Another feature that is highly popular is the U-shaped sofa in front of the permanent double bed. Below the bed there is a dust protected motorbike garage.
Advertisement
This 42,220-pound GVWR behemoth has a rugged MAN Nutzfahrzeuge TGS chassis and a 540-horsepower, 6-cylinder MAN turbo diesel, with a permanent 6×6 AWD mated to an automated manual ZF 12 Astronic TipMatic gearbox.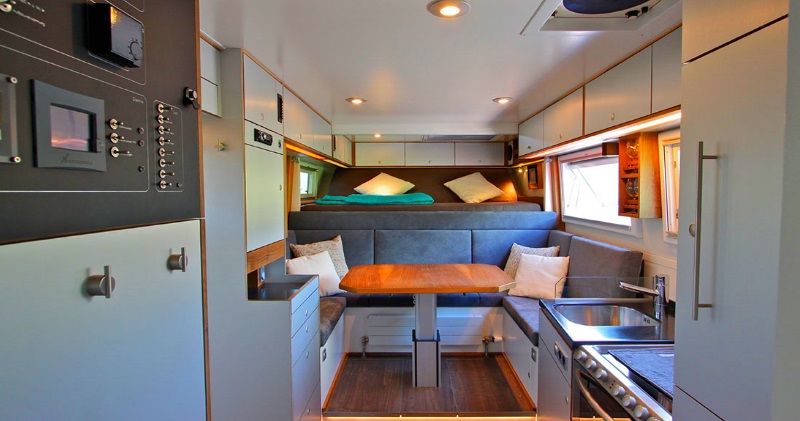 source/image: actionmobil
Comfortable living is secured by a 6×240 watt solar system (tied to a Lithium battery bank) and a 260-gallon tank for fresh water. The upper deck bed platform can accommodate four people. There are also a dinette table, a u-shaped seating area (which can also be converted into a sleeping space), and separate shower and bathrooms located on both sides of the living area./actionmobil