One of the rarities of the 2014 Concorso d'Eleganza of Villa d'Este was the 1969 Fiat Abarth 2000 Scorpione concept car.The car is a Pininfarina' design study based on an Abarth 2000 Sport Spider SE 010 chassis and it was shown at the 1970 Brussels Auto Show in Belgium./via:19Bozzy92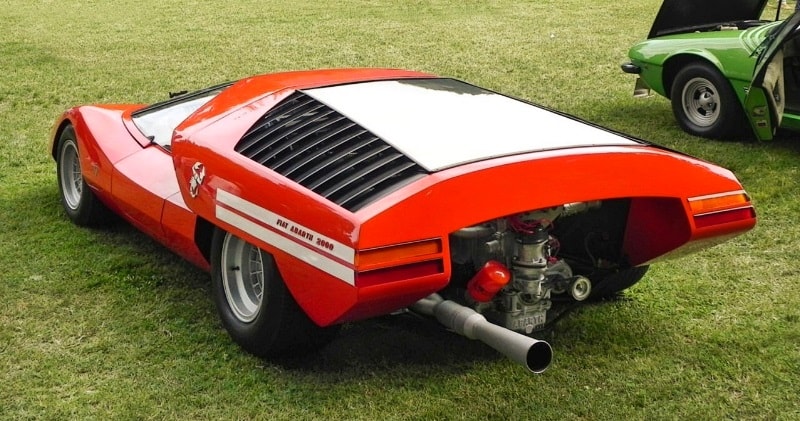 source/image: 19Bozzy92
The Scorpio it's moved by a 2 litre 4-cylinder engine which is able to produce around 220 bhp at 8.700 rpm.The weight of the car it's of just 670 kilos.
This one-off is still in Shiro Kosaka's collection displayed in the Abarth Gallery near the Mount Fuji in Japan.Its exhaust pipe resembles of scorpion's lethal tail. This is definitely one of the most attractive and coolest cars to wear an Abarth badge.
Advertisement
The chassis was taken from a Fiat Abarth 2000 Sport Spider SE and Pininfarina worked their magic to create a mental piece of art. This red-hot wedge of futuristic Italian style and flair had a theoretical top speed of 270kph.