Atlantis autonomous highway electric truck, created by industrial designers Roman Dolzhenko and Dmitry Voronezhtsev.The truck features six wheels, but not in the typical arrangement most semi-trucks use.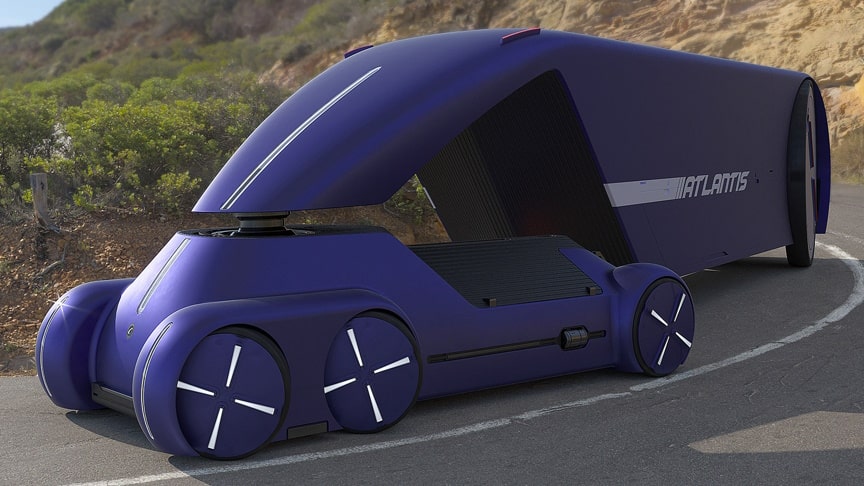 source/image: behance
This has four wheels at the front for steering and just two at the rear to put the power down.The truck is imagined with Level 5 autonomy that enables it to run completely on its own without the need for any human monitoring or guidance and is thus devoid of a cabin to save space.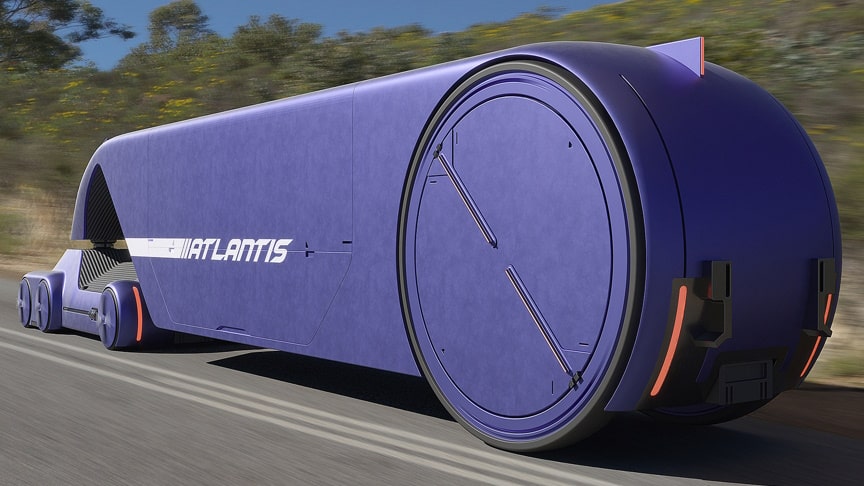 source/image: behance
The shipping truck is designed with smooth terrain in mind to make it primarily focused on highway environments.The electric truck has a truly unconventional style, unlike anything I've seen so far.
Advertisement
But the most impressive wheel arrangement is what's on the trailer.It uses one massive but skinny wheel that's taller than the trailer itself.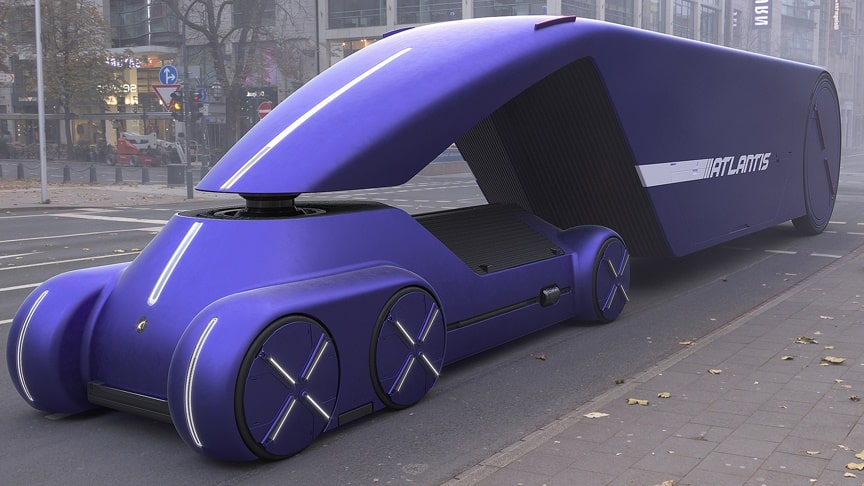 source/image: behance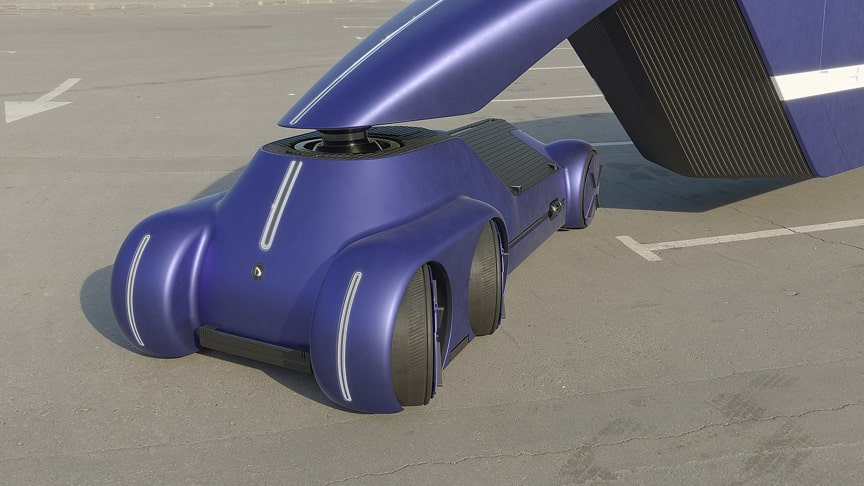 source/image: behance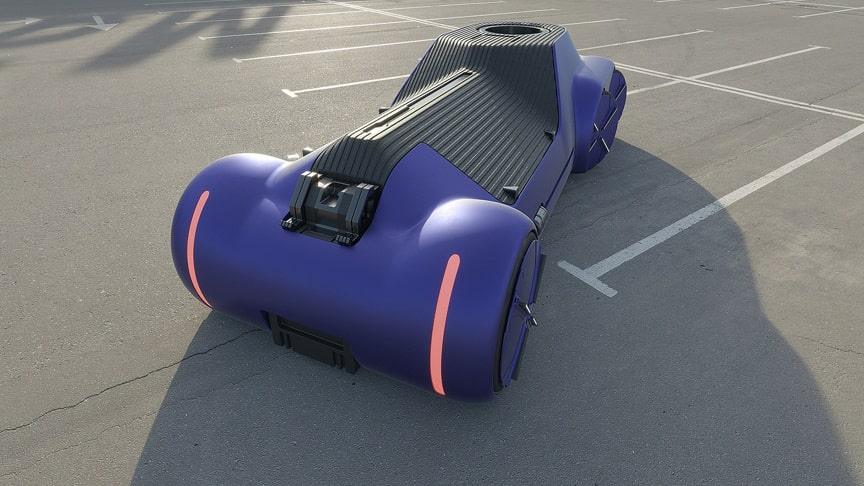 source/image: behance
To increase maneuverability, these big wheels can also turn to reduce the truck's turning circle.It's unlikely this concept will ever be produced given how few details are provided beyond these renders.