On June 13th, 2013, the AeroVelo Atlas Human-Powered Helicopter captured the long standing AHS Sikorsky Prize with a flight lasting 64.1 seconds and reaching an altitude of 3.3 metres. Visit www.aerovelo.com for more details.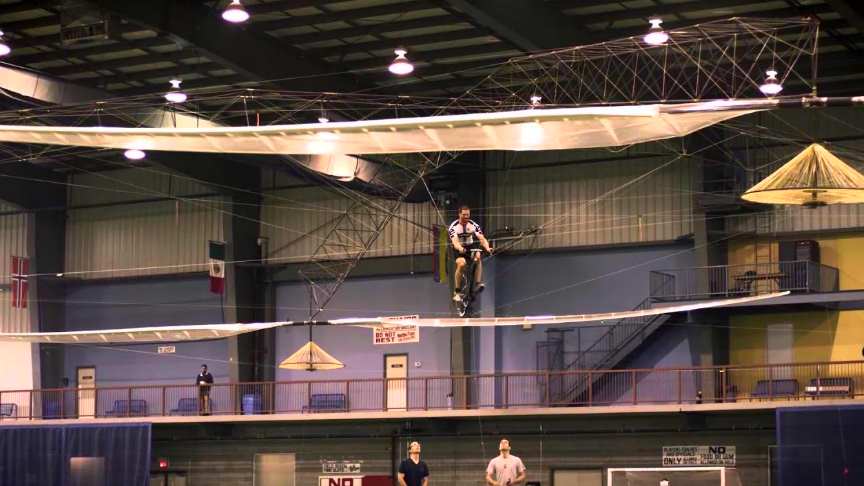 source/image: Aerovelo Inc
The competition was initially opened in 1980, and over the course of the 33 years that followed, dozens of teams from around the world pushed the limits of existing technology in pursuit of this once-thought-to-be impossible goal. This video is a compilation of footage from the record flight, as well as previous test flights.
The requirements to win the AHS Sikorsky Prize included a flight duration of 60 seconds and reaching an altitude of 3 meters (9.8 feet), with the center point of the aircraft hovering over a 10-by-10-metre (33 by 33 ft) square.
Advertisement
In 2013, 33 years after the competition was established, the award was officially declared won when AeroVelo's Atlas human-powered helicopter conducted a flight that met all the requirements of the AHS International competition, and received the $250,000 prize.In the history of the prize, dozens of teams have designed and built human-powered helicopters, although few have made it airborne.