Boston Dynamics Atlas robot just learnt parkour. The control software uses the whole body including legs, arms and torso, to marshal the energy and strength for jumping over the log and leaping up the steps without breaking its pace.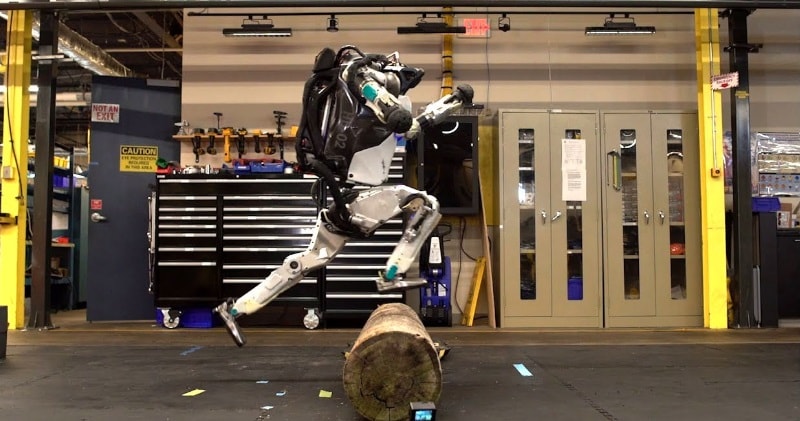 source/image: BostonDynamics
(Step height 40 cm.) Atlas uses computer vision to locate itself with respect to visible markers on the approach to hit the terrain accurately.
Atlas' control system coordinates motions of the arms, torso and legs to achieve whole-body mobile manipulation, greatly expanding its reach and workspace. Atlas' ability to balance while performing tasks allows it to work in a large volume while occupying only a small footprint.
Advertisement
Stereo vision, range sensing and other sensors give Atlas the ability to manipulate objects in its environment and to travel on rough terrain. Atlas keeps its balance when jostled or pushed and can get up if it tips over.