ATV EAGLE – It is a floating machine with a balanced suspension and a breaking frame. Geometrical passability is provided by ground clearance of 0.76 meters, wheel travel up to 0.95 meters, flat and even bottom.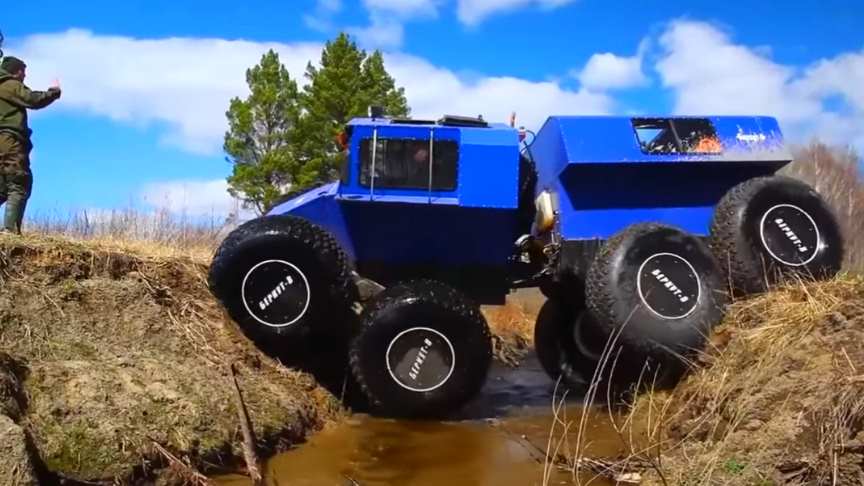 source/image(PrtSc): The GC
The all-terrain vehicle has a sealed hull and overcomes water barriers without special training, floats fully loaded. Moves on any snow cover.
It is allowed to drive on public roads. The all-terrain vehicle has a duvle layout. The power unit is located in the first (front) link. The second link is modular. Turbocharged diesel engine. Working volume is 2.5 liters.
Advertisement
Power 83 hp Permanent all-wheel drive with locking center differential. Cross-axle differentials are self-locking. Wheel formula 8×8. Suspension balance, with locking balancers. Disc brakes with vacuum booster. Power steering. Steel frame. Aluminum body.//The GC