Is a concept of a "green" cargo airplane for this 21st century , based primary on its high ratio of eco-friendly purpose and its big versatile capacity to adapt to many "works". AWWA·VA "GIGAbay" is the version for cargo transport of the AWWA "Sky Whale" concept plane, with similar base.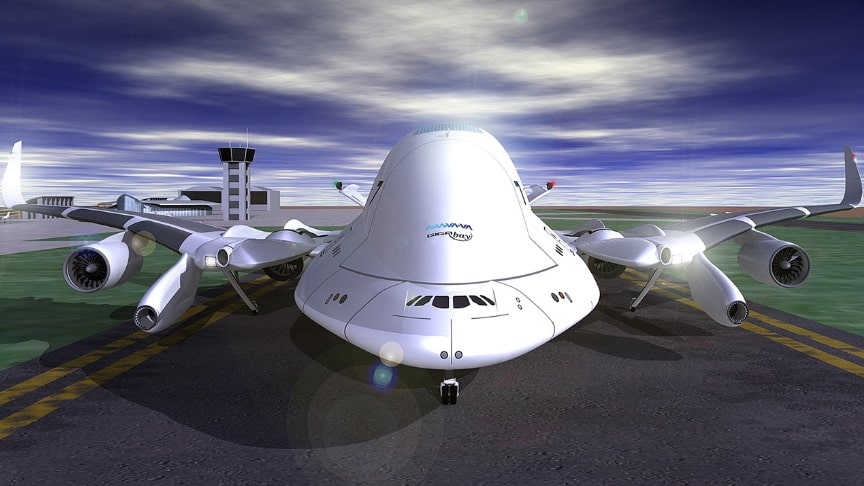 image: Oscar Viñals
It would be equipped with a new advanced technologies from alloys, ceramic or fiber composites, carbon nanotube and fiber optic cabling, smart materials (SMA), Hybrid & E-engines (E-e), active wings with wind generators inside.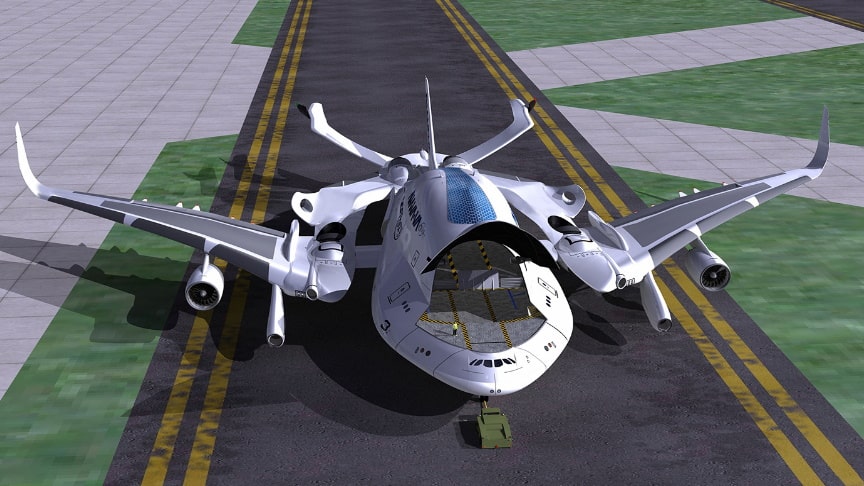 image: Oscar Viñals
Capable to create electric energy with micro solar cells in hexagonal geometry like a part of structure's ceiling or through two big electromagnetic generators named W.E.R.D.S. (wind energy recovery duct system) based in superconductivity technology and fuel cell stack –Hydrogen- that transform the air flow in energy.
image: Oscar Viñals
Thanks to be equipped with systems and materials of future technology it could become:Energy efficient ,Fewer emissions,Reduce aircraft noise until 30% compared with current standards.
Advertisement
This concept airplane is equipped with 4 Hybrid Engines–Fuel Electric (hybrid turbo-electric propulsion system), the engines could use both fuel to burn in the engine's core, and electricity to turn the turbofan when the core is powered down. The Hybrid engines could rotate up to 45 degrees in vertical position to assist in the take-off and landing maneuvers.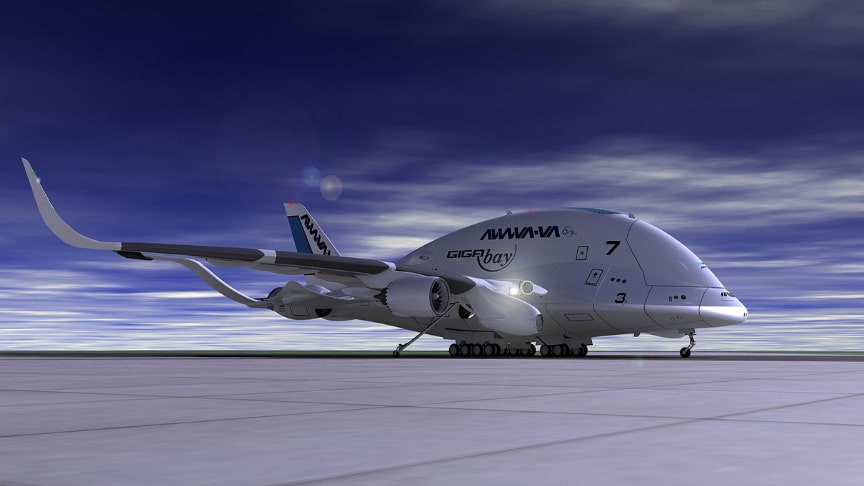 image: Oscar Viñals
Big capacity of cargo with a volume of 2,303m3 and more than 220 tons of payload, with an internal advanced & active fuselage system,Capable to generate "green" power, thanks to superconductivity technology, fuel cell stack, wind generators and solar energy,Equipped with four Hybrid engines – electric / fuel & two electric engines E-e (wings).
Reduces damages in a hypothetical emergency landing with "auto-break" wings system.Reduces drag and weight (increasing the payload cargo).Reduces fuel consumption and damaging emissions.
Some Specifications:
Crewmembers: 6
Overall length: 80 meters
Wingspan: 88 meters
Max. cargo: 220 tons
Volume cargo: 2,303 m3
Engines: 4 Hybrid engines & 2 Electric-engines (E-e)
Service ceiling: 13,100 meters (43,100 ft)
Max. speed: 903 km/h – Mach 0,85
Combustible storage: Fuel 15%, Hydrogen 10%&Next-Gen
Batteries 75%
Generators: 6wind units (4 over the wings & 2 in the rear part of the airplane's fuselage)