A work of art and a feat of engineering, the Supermarine is a world-class, museum-grade and road worthy motorcycle made from the lightest and toughest materials available.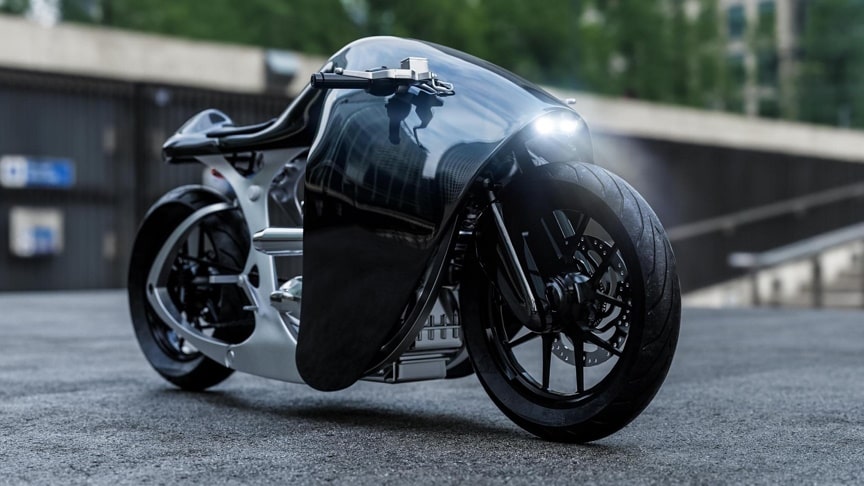 The Supermarine is Bandit9's latest underwater-inspired motorcycle. It's also a first as they move away from handcrafted motorcycles to precision-built bikes. The Supermarine is no custom motorcycle. It was built from the ground up by the new aerospace engineering team at Bandit9 HQ.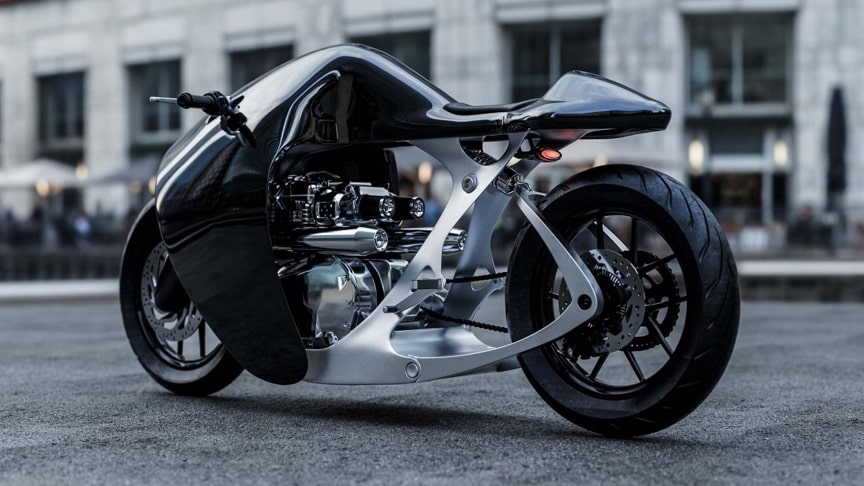 The frame is made from 7075 aluminum, a material typically used for missiles and other defense applications, while the body is made from race-spec ABS, which can be upgraded to carbon fiber. Rider's choice.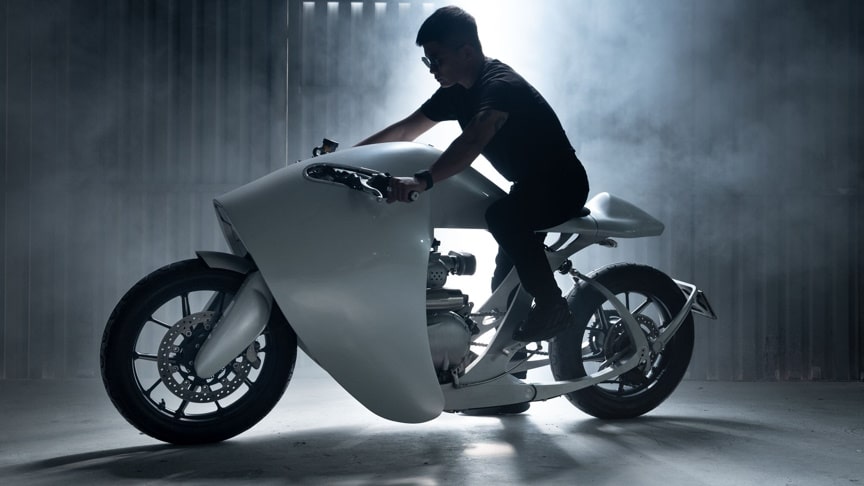 Bandit9, typically known for their closed designs, have offered other bespoke upgrades besides the body material. The frame can also be upgraded to carbon fiber, the exhausts to titanium, a 900cc twin to a 1200cc, Nitrons to Ohlins, and Brembos brakes to Beringer Aerotecs.
Advertisement
Power comes from either 900cc or 1200cc Triumph Twin engines making 74 to 102 horsepower, with Nitro or Ohlins suspension.
To bring everything to a stop, Brembo or Bereringer Aerotech brakes are offered with ABS. The wind tunnel-sculpted bodywork comes in three choices: Race-spec ABS plastic, high-strength resin, or carbon fiber.