The CAMPSTER is not just a car. It's a vehicle for life. Because it opens up limitless possibilities for everyday life and spontaneous camping trips. The new combination of van, business sedan and motorhome.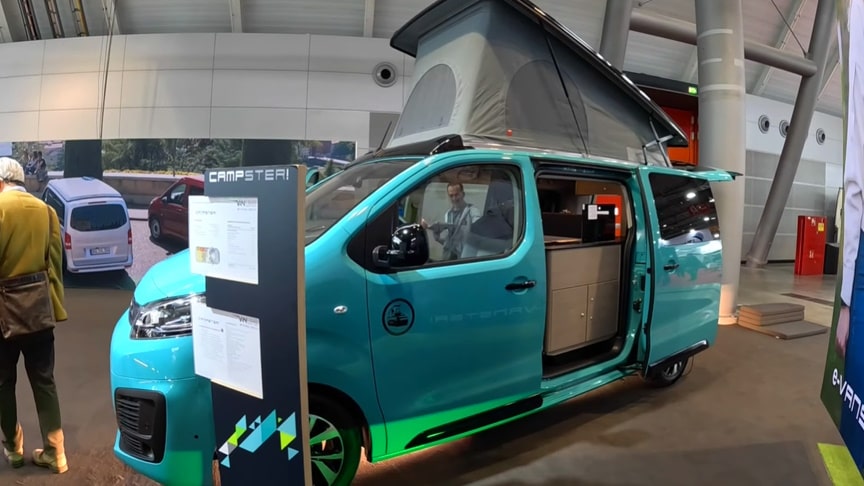 Like the VANSTER, like the CAMPSTER: Versatile like life itself. But all in all even more tailored to the big wide world. It spoils all adventurous people with furniture and its own living environment plus a removable kitchen* and a standard sleeping bench in the rear.
Thanks to numerous options, such as additional heating, cool box and much more, the CAMPSTER can be upgraded to a compact, yet super comfortable motorhome for the big tour.
Advertisement
The Campster is based on Citroen Space Tourer powered by a 2,0L blue HDI / 130kw / 180hp engine connected to a 6-speed manual transmission.The CAMPSTER van is available in many different configurations. From the body color to the interior, engine version to different safety packages.