Tiny homes range typically between 100 and 300 square feet. Considering the small size of tiny homes in comparison to that of average-sized homes, energy costs are invariably smaller; moreover, tiny home power grids are typically sourced from solar panels, which decreases the amount of publicly produced energy necessary to sustain the home.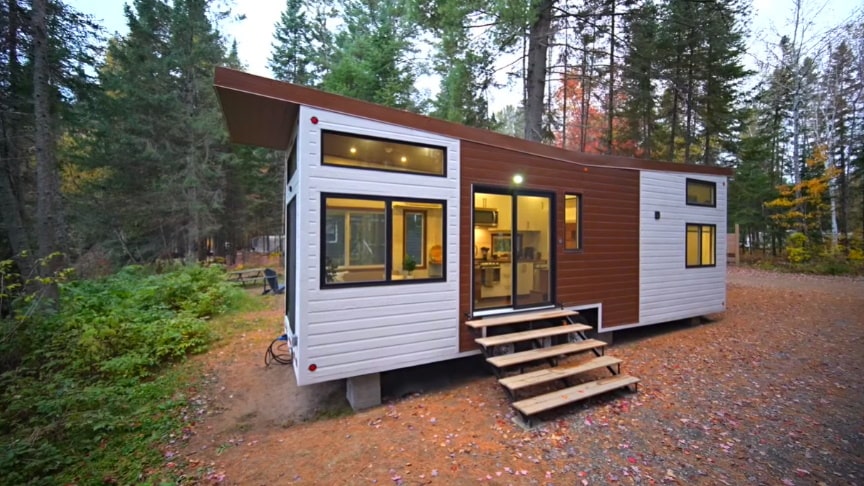 image: Exploring Alternatives
In this video, we're touring a stunning 34' long tiny house that has a two-tone exterior, a sloped butterfly roof, and a smart interior design where everything necessary is on the main floor.
It's only 8.5' wide but with wrap-around windows and high ceilings, not to mention a main-floor bedroom and lots of subtle storage, the house feels incredibly functional and spacious inside.
Advertisement
This tiny house is available for rent at the Harmony Resorts South Algonquin location. They also have resorts across Ontario with a variety of tiny homes to rent or buy.