BeTRITON (formerly known as Z-Triton) is an amphibious camper-trike that offers you the freedom to travel both over land and water.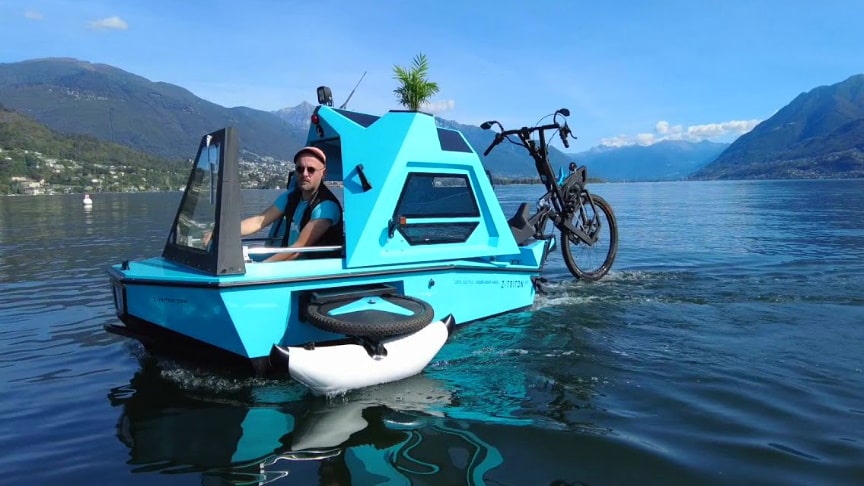 Perfect for either long-distance adventures or recreation – a weekend getaway deep in nature.When the BeTRITON is in boat mode, it can scoot along at 5km/h for around 20k kilometres on a full battery.
If you run out of power, you'll have to power it the old fashioned way with oars. In tricycle mode (using electric bike assistance), you can zip around for around 50 kilometres reaching speeds of 25km/h.
Advertisement
The striking blue trike-camper has parts 3D Printed from bioplastic and uses polyester made from recycled plastic bottles. The eco-friendliness of the Z-Triton 2.0 is not limited to its construction.
The transition includes folding the wheels up and attaching inflatable floating stabilizers in their place on the sides of the craft. An electric trolling motor is lowered down from inside the cabin to complete the transformation.//betriton
Size: 3.95m length x 1.45m width x 1.75m height
Weight: 250kg unloaded
Battery: Li-ion battery pack 2.6kW
Suspension: Rear coil spring shocks
Brakes: Hydraulic plus a parking lock