This project is one of two models of Ju-188 at the same modelers club. The weathering has be done by Klaus Herold, who is an expert in painting and weathering WW2 Rc planes. This is the first time the Junkers Ju-188 was flying in public at the warbird meeting in Timmersdorf / Austria.Builder & Owner: Adolf (Adi) Leopold.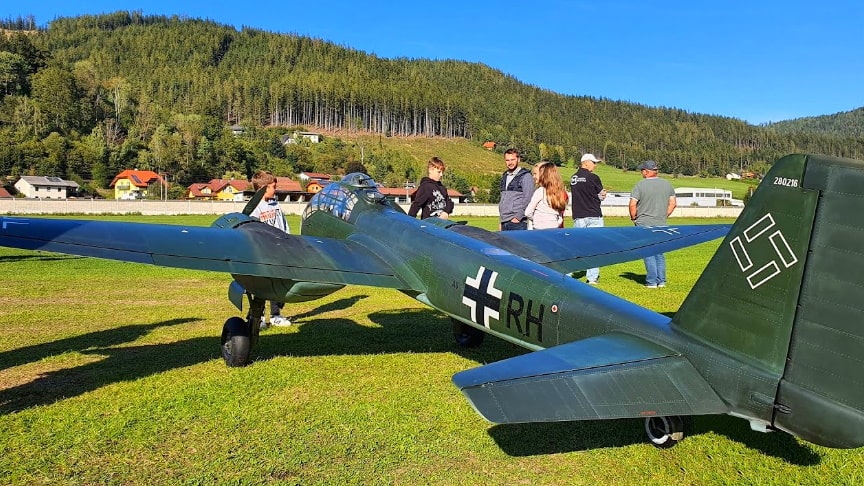 image: RCScaleAirplanes
The full-scale Junkers Ju 188 was a high-performance German bomber built during WW II. This faithful RC reproduction has a wingspan of 18 feet, weighs in at 187 pounds, and is powered by two Moki 250cc engines.
The aircraft uses two Moki 250cc engines. These motors can usually be found on large single-engined warbirds.The propellers are 3 blade 30.7″ Ramoser.The elevator span alone is greater than most scale warbirds at 195cm.
Advertisement
For a model of this size and weight at over 80kg, special attention must be given to the landing gear. The main two wheels have to support the entire aircraft whilst on the ground and take a hit when landing. This airplane model has outstanding flight characteristics and beautiful lines.