"Do what works for you" is Ray and Trevor's suggestion for anyone looking into life on the road. After research, trial, and success, these two live in a 2008 GMC retired snowplow truck! They built it to withstand the winters of Alaska and the bumpy roads into the wild.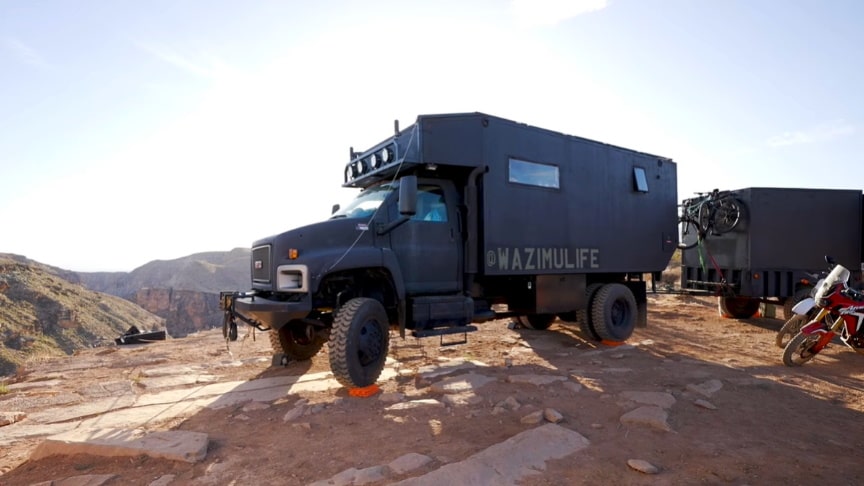 image: Tiny Home Tours
This incredible rig has a functional design, including a wood-burning stove, a hook for an interior hammock, and a skylight perfectly places above the bed.
There's enough solar power to keep the mini split running around the clock to ensure the proper temperature for themselves and the pup!
Advertisement
Trevor and Ray's (not-so) tiny house on wheels is an off-road machine with the comfort of home! This beast of a traveler has ample exterior storage, and they also tow a trailer behind them. This garage stores a motorcycle, extra food, tools, and outdoor gear.