The supersonic Concorde jet airplanes have been retired so the only way to witness the majesty of this airplane in flight is through replica models.The primary users of the Concorde passenger jet were British Airways and Air France, and that is probably why the RC aircraft in this interesting video is painted in the colors of Air France.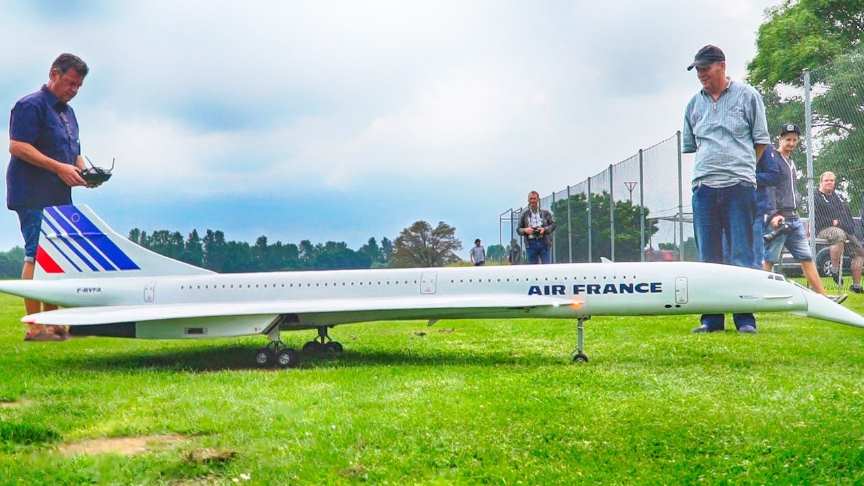 source/image(PrtSc): DIGITAL RC
This RC Concorde comes in at a whopping 24,9 kg It boasts a massive 4,40 m long fuselage, and 1,85 m wingspan, it is powered by two JetCat P300 turbines.The scale of the model is 1:14 it is a remarkable piece of a remote control jet that even sounds like the real big jet planes. DIGITAL RC
This Concorde Air France has enough speed for its size.As far as we can see whoever the designer or the builder was, he has done a decent job with the remote-controlled plane.
Advertisement
The fuselage and wings are made of carbon fibre sandwich.The plane itself was all handmade and driven by scale turbine enginesThe cockpit even has a fully functioning "droop-nose" just like the real thing.