The Bell UH-1Y Venom also called Super Huey is a twin-engined, medium-sized utility helicopter, built by Bell Helicopter.This is the Bell UH-1Y Huey helicopter made from scratch which looks and acts like the real thing.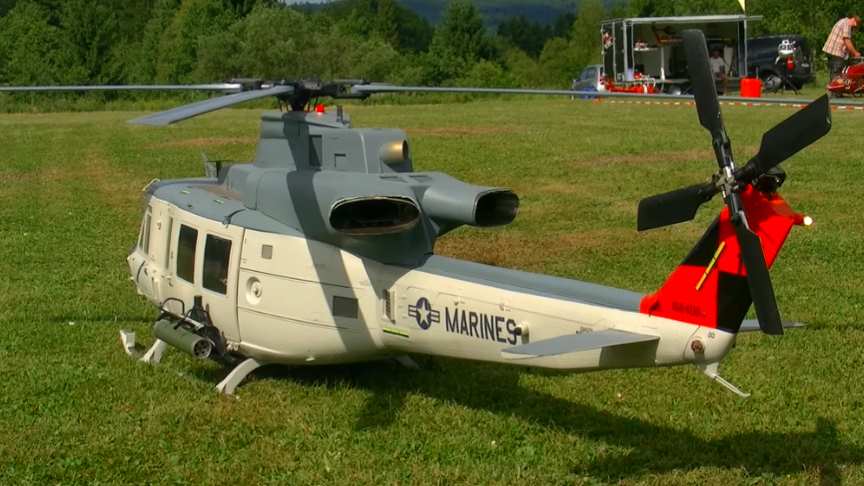 source/image: RC MEDIA WORLD
The power to weight ratio is not as good as the real one, but as yo use in this video, the helicopter performs well and does all of the things, the pilot asks it to do. The diameter of this rc helicopter is 2.30m with a take-off weight 24kg. Watch the video from RC MEDIA WORLD.
The mechanical system is supported on a sub-structure consisting of aluminium plates with plastic connecting pieces, which in turn is screwed to the skid landing gear.The 3-litre kerosene tank is located on the bottom of the fuselage below the entry step.
Advertisement
The turbine fascinates by the smell of kerosene, a gently starting rotor, accompanied by the unmistakable sound of a turbine.This helicopter is noisy and if you are not a fan of this aspect, then you shouldn`t considering building one for yourself.
Model: Bell UH-1Y "Huey"
Rotor diameter: 2,30m
Take-off weight: 24Kg
Engine / Turbine: Jakadofsky
Pilot: Frank Bolte