The Lockheed L-1011 TriStar, is an American medium-to-long-range, wide-body trijet airliner by Lockheed Corporation. The airliner has a seating capacity of up to 400 passengers and a range of over 4,000 nautical miles. Its trijet configuration has three Rolls-Royce RB211 engines.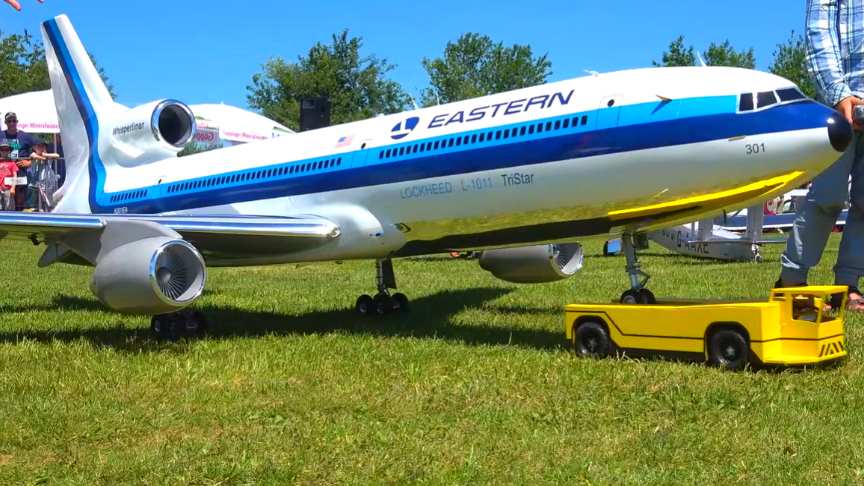 source/image(PrtSc): DIGITAL RC
This Lockheed TriStar L-1011 Radio controlled turbine model Airliner is completely Home build, its built in Switzerland by Dominik Escher. video by: DIGITAL RC
Also this particular scale model has one thing that stands out to us over the others a home-built jet engine in the tail, instead of one of the many engines that are available on the market like what you would find from a company like JetCat.
Advertisement
The Lockheed L-1011 jet airplane is huge scale 1/16 and it used the full RC runway on takeoff. The airplane has a wingspan of 3.00m, a length of 3.4m and it weights 20kg.
Model: Eastern Lockheed L-1011 TriStar
Pilot & Builder: Dominik Escher
Engine: Turbine (self-built)
Wingsptian: 3,00 m
Length: 3,40 m
Weight: 20 kg
Scale: 1/16
Event: Airlinermeeting 2019, Oppingen, Germany