The Hughes H-4 Hercules commonly known as the Spruce Goose is a prototype strategic airlift flying boat designed and built by the Hughes Aircraft Company.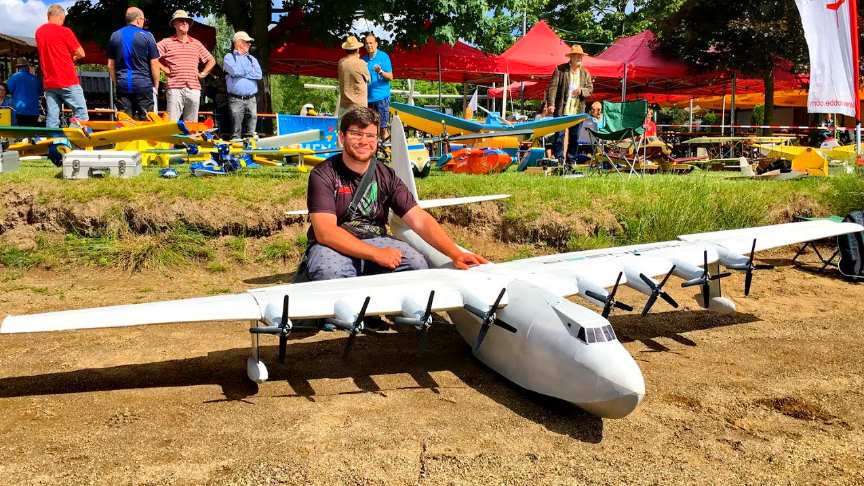 source/image(PrtSc): RC MEDIA WORLD
Intended as a transatlantic flight transport for use during World War II, it was not completed in time to be used in the war.
Here we have a giant RC Hughes H4 Hercules airplane built and flown by Jürgen Schönle, this eight-motor model has over a 4.00m wingspan yet weighs just under 4.9Kg.
Advertisement
Thanks to its foam and carbon-fiber construction. The 1/22-scale aircraft is powered by a single 3S, 4000mAh LiPo! Jurgen spent only 4 weeks building this model. Howard Hughes would be proud!
Model: XXXL RC HUGHES H4 HERCULES SPRUCE GOOSE
Material: Depron
Wingspan: 4.00m
Length: 3.85m
Take-off weight: 4.9Kg
Scale: 1/22
Wing loading: 23 g / qdm
Accu: Lipo 3S / 4000mah
Flight-time: 20min
Builder and Pilot: Jürgen Schönle
Construction time: 4 weeks