Developed originally by Aero Vodochody in the 1960s in what is now the Czech Republic, the Aero L-39 Albatros excelled as a jet trainer platform with its powerful turbofan and overall reliability.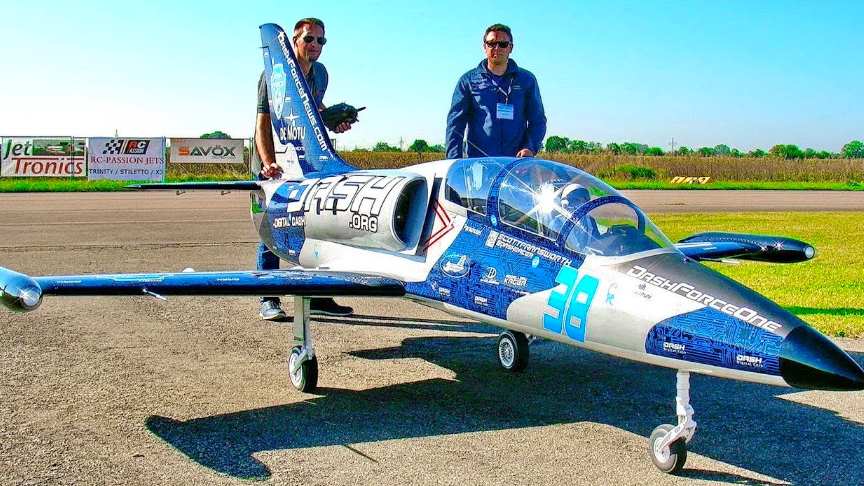 source/image: RC MEDIA WORLD
The Albatros – the most widely used jet trainer in the world – is versatile, seeing duty in light-attack missions as well as in basic and advanced pilot training. This model Albatros has a lenght: app. 3.50m and wingspan: 3.50m, it is powered by a JetCat P-550 Pro turbine engine. Watch the video by RC MEDIA WORLD.
This L-39 Albatros includes grass capable suspension landing gear, a full coverage nose door, scale wingtip lights, and easily removable tip tanks, ordnance, belly gun pod, and wings.
Advertisement
This airplane model displays the perfect compromise between a funjet and a professional competition jet.Coupled with outstanding flight characteristics and beautiful lines this L-39 Albatros is the king of jet model airplanes.
Model: L-39 Albatros
Scale 1/2.7
Wingspan: 3.50m
Lenght: app. 3.50m
Take-off weight: 80Kg
Turbine: JetCat P-550 Pro
Pilot: Matthias Hocke