The Lockheed L-1011 is an American medium-to-long-range, wide-body trijet airliner by Lockheed Corporation. It was the third wide-body airliner to enter commercial operations, after the Boeing 747 and the McDonnell Douglas DC-10.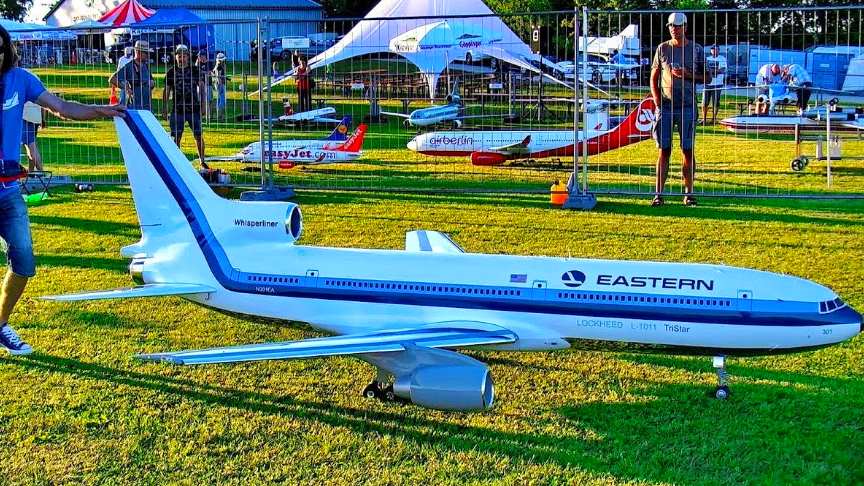 source/image(PrtSc): RC MEDIA WORLD
The airliner has a seating capacity of up to 400 passengers and a range of over 4,000 nautical miles. This Lockheed TriStar L-1011 Radio controlled turbine model Airliner is completely Home build, its built in Switzerland by Dominik Escher.
This model airple has phantastic flight characteristics, due to its size the model flies stable and is absolutely easy to handle.
Advertisement
In the sky, it is nearly indistinguishable to the real airliner. On the ground, however, it becomes evident the plane is 3.40m long with a wingspan of 3.00m. The 20Kg Kg aircraft is powered by a self built turbine engine outputting a thrust of 14 kg!//RC MEDIA WORLD
Model: Lockheed L-1011 TriStar
Engine: Turbine
Wingspan: 3.00m
Length: 3.40m
Take-off weight: app. 20Kg
Scale: 1/16
Pilot: Dominik Escher
Builder: Dominik Escher