The Eurocopter X3 is an experimental high-speed compound helicopter developed by Airbus Helicopters. A technology platform forhigh-speed, long-range hybrid helicopter.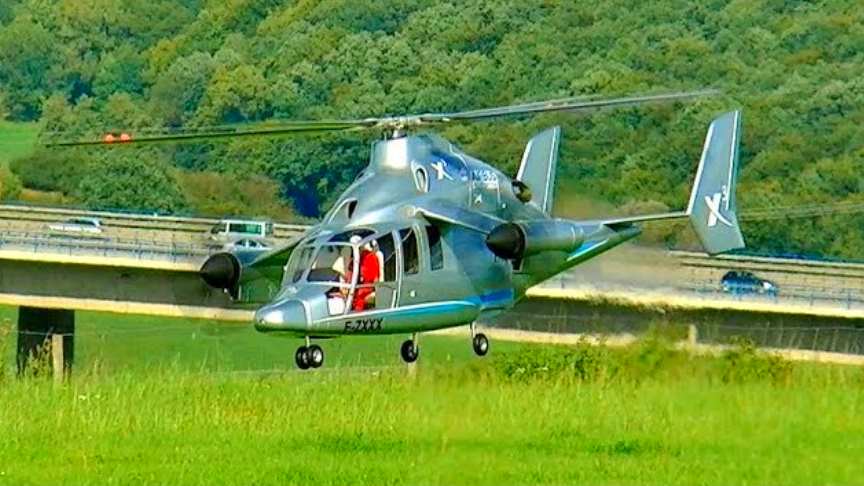 source/image(PrtSc): RC MEDIA WORLD
This Giant RC Eurocopter X3 is 1:4.5 scale and massive rc helicopter. It measures 2.5 meters 8.5 feet long, has a rotor diameter of 2.5 meters, and weighs in at a hefty 35 kilograms (77 lbs). video by : RC MEDIA WORLD
The helicopter is powered by a Jakadofsky Pro 6000 turbine engine runing the five blade five-blade rotor and plus two Turboprop electirc engines. It is a hybrid, much like its real-life counterpart but not just because it has horizontal thrusters in place tail rotor.
Advertisement
The real Airbus Eurocopter X3 helicopter is powered by 2 Rolls-Royce Turbomeca RTM322-01 9a turboshaft engines, generating 2,270 hp of power each.//RC MEDIA WORLD
Model: Airbus Eurocopter X3
Scale: 1/4,5
Rotor diameter: 2,50m
Lenght: 2,50m
Engine: Jakadofsky Pro 6000 turbine + 2x Turboprop (electrical)
Take-off weight: 35Kg
Pilot: Bruno Ziegler
Event: Jetpower Fair in Bad Neuenahr Ahrweiler Germany September 2017