This is almost a perfect replica of the Eurocopter AS350 Ecureuil single-engine light utility helicopter. As per the full size, this model is supplied with a 3 blade flybarless rotorhead and a 2 blade tailrotor system.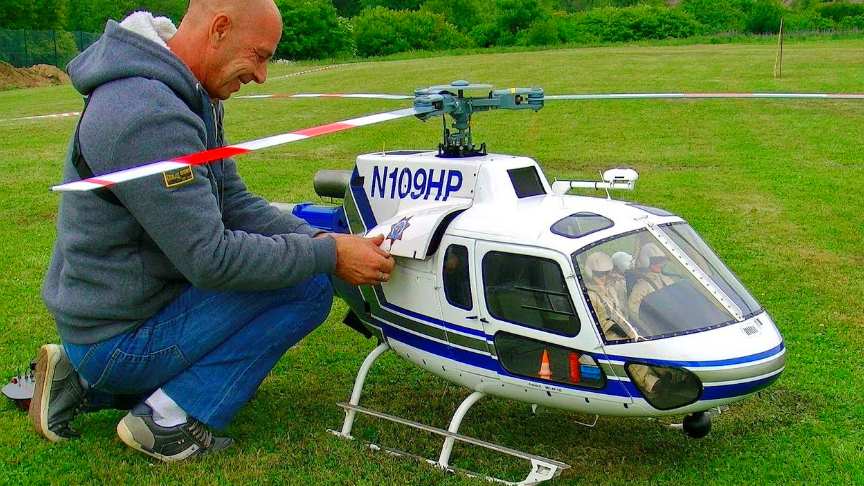 source/image(PrtSc): RC MEDIA WORLD
This rc Eurocopter AS350 has a glass fiber scale fuselage in premium quality and finish,Including magnetic cabin lock system, for quick access. Transparent front window, side windows open for heat dissipation.
The helicopter has a rotor diameter of 2.40m, a length of 2,50 m and is powered by an electric Scorpion 50/35 5kW an 12s 2p LiPomotor motor. The take-off weight of the helicopter is 23.9.Kg.
Advertisement
The highly efficient brushless main motor provides plenty of power and torque, while the tail motor ensures that the tail holds rock solid.
Model: AS-350 Ecureuil
Engine: Electro
Rotor diameter: 2,50 m
Take-off weight: 23,9 Kg
Pilot: Francis Paduwat / Teampilot from "Vario"
Event: 16. Pöting Turbine Meeting in Kreuztal Littfeld
Germany in June 2017