The P&H L-2350 Wheel Loader (formerly the L-2350 loader) is a loader used for surface mining. It is manufactured by Komatsu Limited. It holds the Guinness World Record for Biggest Earth Mover.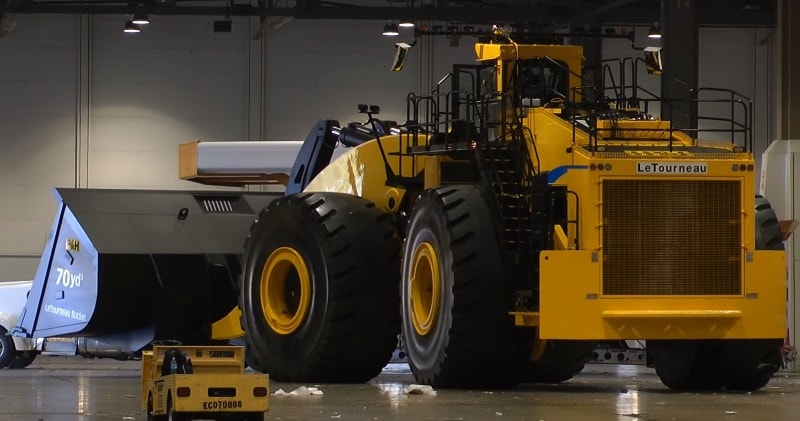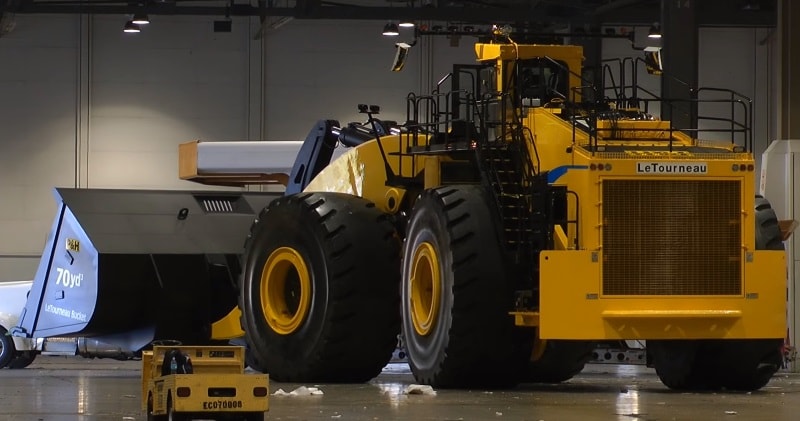 source/image: Awesome Earthmovers
Designed to center-load haul trucks with capacities of up to 400 tons, the L-2350 provides an operating payload of 160,000 pounds, a 24-foot lift height, and an 11.5-foot reach.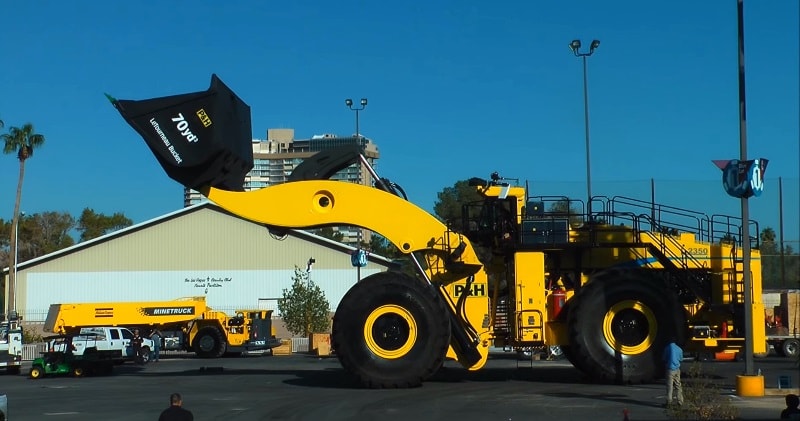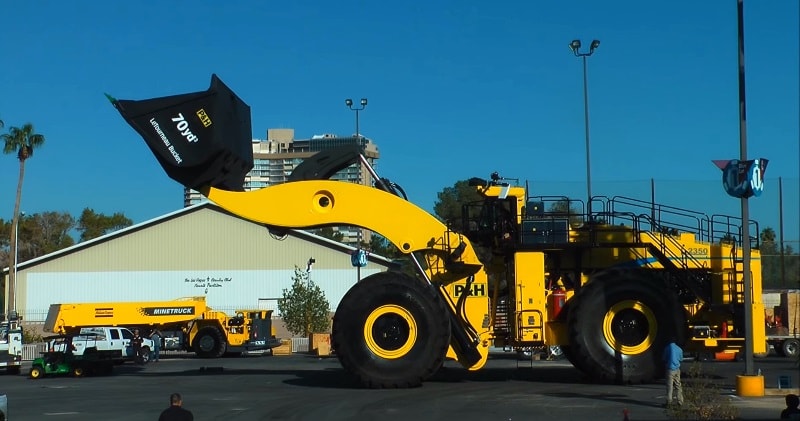 source/image: Awesome Earthmovers
The L-2350 wheel loader, with an operating capacity of 72,574 kg (160,000 lbs.), can center load haulage trucks with payload ratings ranging from 320 to 400+ tons.The most powerful and productive wheel loader in its class, the L-2350 is part of the Generation 2 wheel loader line.
Advertisement
Which is designed to.Include the latest safety features that meet global requirements recognized by leading mining industry safety councils.
Achieve greater operating hours due to robust structural design and modular components.Provide ultimate fuel consumption levels due to the power regeneration capacity of the SR Hybrid Drive technology.
Specifications
Operational weight 260 tons
2300 Horsepower
16 Cylinder 65.0 Litre Detroit Diesel 4-cycle Turbocharged Aftercooler Engine (2300 hp) or 16 cylinder 60.0 Litre Cummins Diesel 4-cycle Turbocharged Aftercooler Engine (2300 hp)
Hydraulic lifting payload 72 tons
Standard Bucket 40,52 m³
FuelTank 3974.68 Litre
Hydraulic Oil 1230 Litre
Tyres 70/70-57 SRG DT (diameter 4 m and width 1.78 m)[2][3]
Cost $1.5M (2012)