The Bell 429 GlobalRanger is a light, twin-engine helicopter developed by Bell Helicopter and Korea Aerospace Industries, based on the Bell 427. This scale Bell-429 body is based on that famous helicopter and, combined with the SR flight characteristics, is a great combination of scale and performance.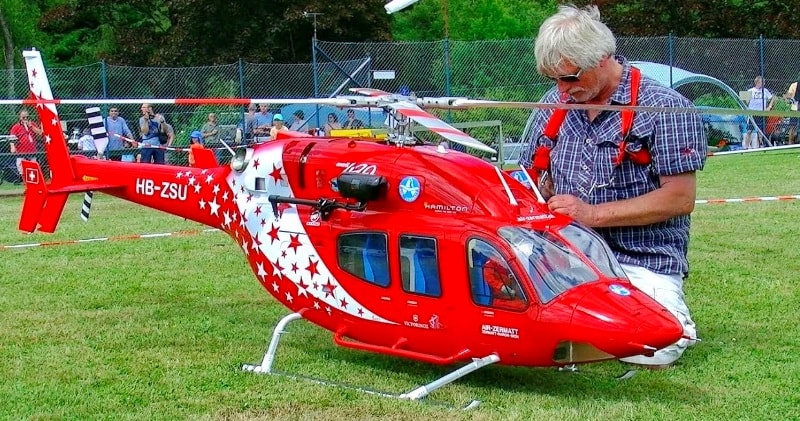 source/image: RC MEDIA WORLD
Turbine RC helicopters are big & heavy! The power to weight ratio's are not nearly as good as they are with electric power or nitro power. In other words, they don't perform high energy, hard core 3D type flying.
Scale RC helis are my true passion & love in this hobby. If I was forced to give up every type heli I own/fly right now except one, the big scale birds would stay and the rest would go. That says a lot since I enjoy all of them!
Advertisement
If that is what you are after, don't even consider a turbine RC helicopter.The giant scale models not only look amazing, but they fly even better.That unmistakable sound of the turbine engine makes the helis sound as real as they look. Occasionally, during startup, you will even see flames coming out of the scale exhaust ducts.
Technical Data
Model: Bell-429
Rotor diameter: 2,50 m
Engine: TurbinenJakadofsky Pro 6000
Take-off weight: 24,9 Kg
Pilot: Hans Peter Anstutz