The Devel Sixty is the latest six-wheeled monster to the scene and it comes from a company best known for the outlandish, 5000-horsepower Sixteen. The new truck has seating for six people inside its aircraft-like cabin accessed by an aircraft-like door.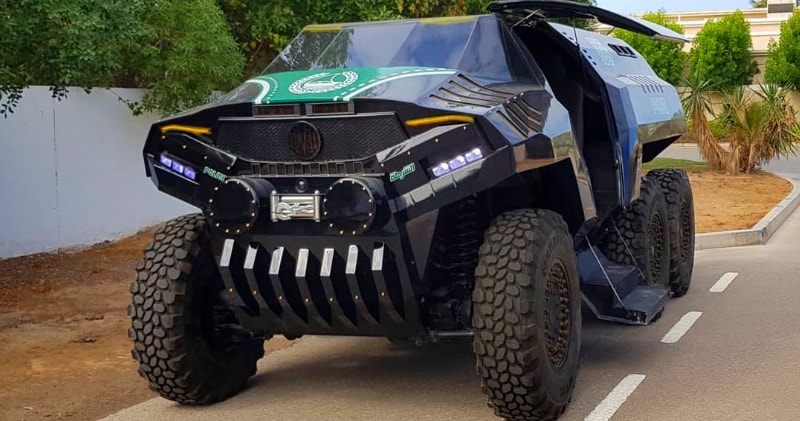 source: topspeed / develmotors
Devel debuted the Sixty at the recent 2017 Dubai Auto Show, which is a logical place to debut something so illogical.Detailed specs are few and far between, but Devel does say the Sixty is powered by a 6.7-liter V-8 turbodiesel making 720 horsepower and 737 pound-feet of torque.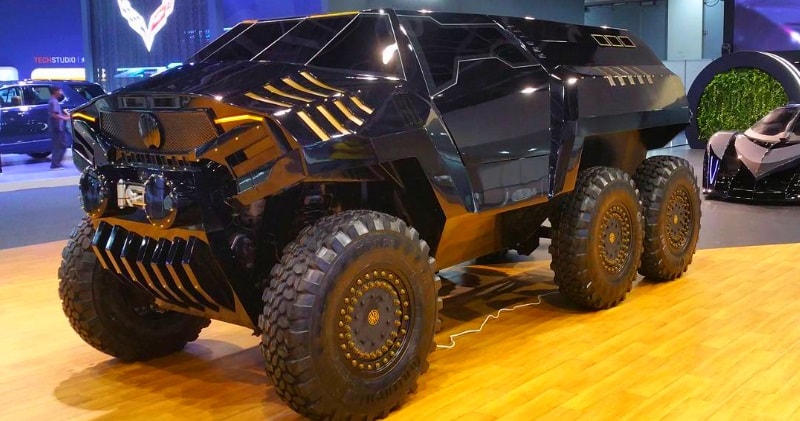 source: topspeed / develmotors
The Sixty also has military-style wheels with a Central Tire Inflation System that allows for changes in tire pressure on the move. And in low pressure in the knobby tires isn't enough to blast through mud or sand, the Sixty has a winch at each end for recovery.
Advertisement
The interior will fit six seats with an additional option for a seventh. Each interior can be fully customized with the color or your choice.
There's air conditioning, GPS, cooled and heated seats, front and rear cameras along with night vision displays. Devel is asking for a 12-month lead time for delivery.If you're wondering what this mutant Knight Rider on steroids will set you back, Devel wants $450,000.