The BioUrban air purification system is a 100% Mexican technology and designed with the purpose of transforming various pollutant compounds such as Carbon Monoxide, Nitrogen Oxides, PM (10 and 2.5) in Oxygen and biomass of the natural process of photosynthesis carried out by the species of microalgae developed by the company BiomiTech.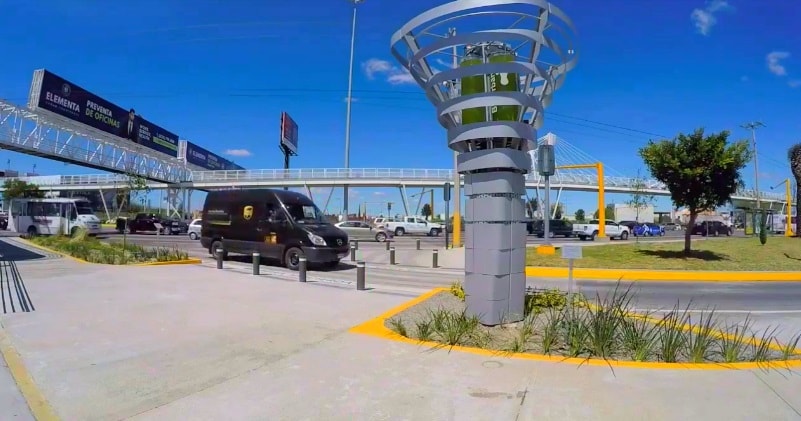 source/image: Juan Jesus Gon…
In addition, during this process the towers eject biomass that can be used to manufacture biofuel or as a compost.The towers are equipped with sensors that monitor the quality of the air and are self-sustaining because they work with solar energy.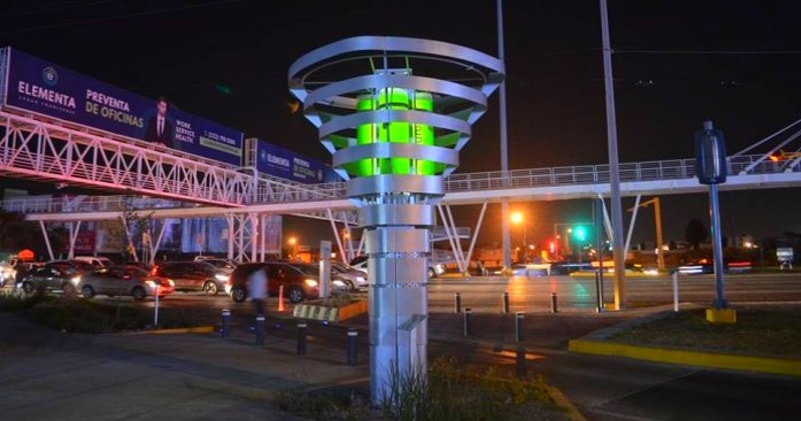 source/image: Juan Jesus Gon…
BioUrban is an "artificial tree" of 4 m high steel that incorporates a container with microalgae that are capable of transforming polluted air into oxygen. In the larger model it is capable of purifying the breathing equivalent of 2,850 people a day.
Advertisement
Just one BioUrban 2.0 outdoor algae `tree` equals the air purification capacity of 368 eucalyptus trees. As a byproduct, the waste microalgae can be used as raw material to produce value-added products such as biogas & biofuels, thus creating a circular bioeconomy.
The BioUrban range has been created for – underground stations, airports, shopping centers, school playgrounds, lecture halls, ventilation & air conditioning systems, parks, road junctions, service stations, bus stops and hospitals…or anywhere there are high levels of carbon dioxide and air pollutants.