Flying fox as inspiration: thanks to its intelligent kinematics, the BionicFlyFox can master the agile flying manoeuvres of its natural role model. In order to be able to move in a defined space semi-autonomously, it communicates constantly with a motion-tracking system.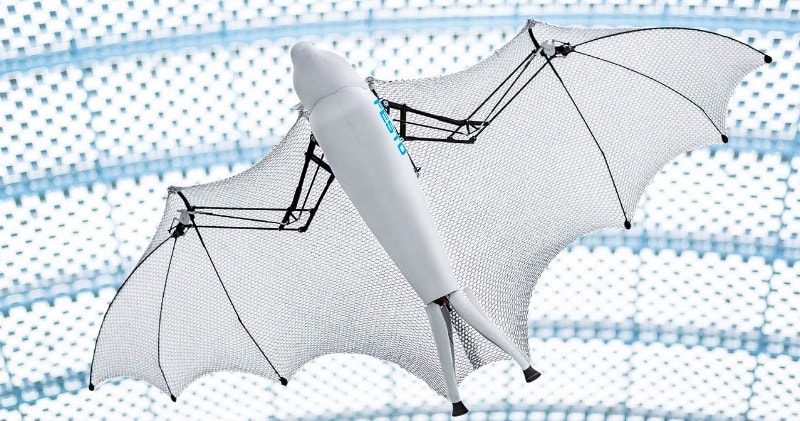 source/image: FestoHQ
Due to the combination of the integrated on-board electronics with an external motion-tracking system, the ultra-lightweight flying object is able to move semi-autonomously in a defined airspace./festo
With a wingspan of 228 cm and a body length of 87 cm, the artificial flying fox weighs just 580 g. Like the natural flying fox, its wing kinematics are also divided into primaries and secondaries and covered with an elastic membrane, which continues from the wings down to the feet.
Advertisement
The model's flying membrane is wafer-thin, ultralight whilst also robust. It consists of two airtight films and a knitted elastane fabric, which are welded together at approximately 45,000 points.