This is a semester project in mechatronic control systems at SJSU.The 6 DOF platform is a proof-of-concept prototype that we created for our senior project motion simulator.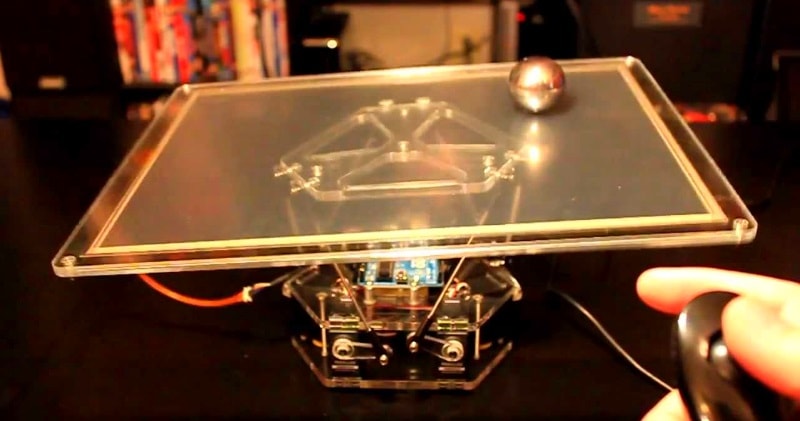 source/image: Full Motion Dynamics
Here, we are using 2 axes of the platform as the output from a PID controller that uses a resistive touch panel mounted on the platform as input. All processing is being done on an Arduino Uno that is controlling 6 R/C servo motors.
The Ball on Plate system is figured out as the 2-D evolution of the Ball on Beam system. It has an x and y-dimension which allows the ball to roll along different paths.
Advertisement
The ball is restricted to one dimensional movement, which is along the beam only. The sensor used in this system measures the ball position and is usually a resistance wire running along the beam.