This is the official video of the Advanced Tactics Black Knight Transformer first driving and flying tests. The Black Knight Transformer is a "flying truck" that combines the best aspects of a helicopter and an automobile.It is a robust and inexpensive aircraft that can perform autonomous casualty evacuation and cargo resupply missions.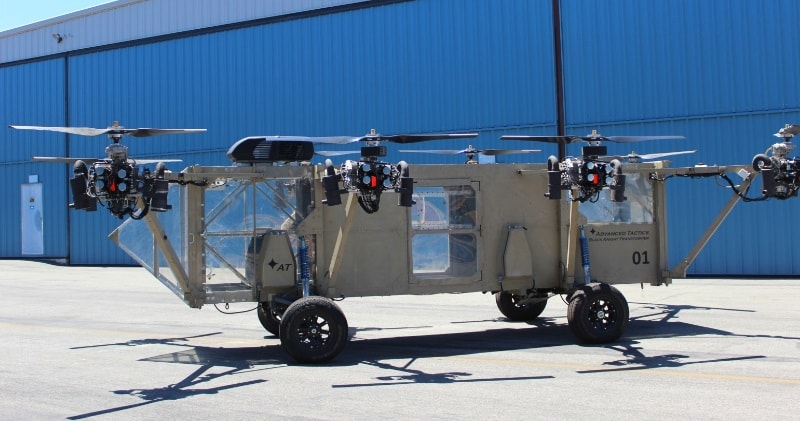 source/image: advancedtacticsinc
The Black Knight Transformer's patented technology is a first-of-its-kind in vertical takeoff and landing aircraft. The vehicle design is highly modular for a wide variety of payloads including a ground drive-train unit that allows it drive like an automobile.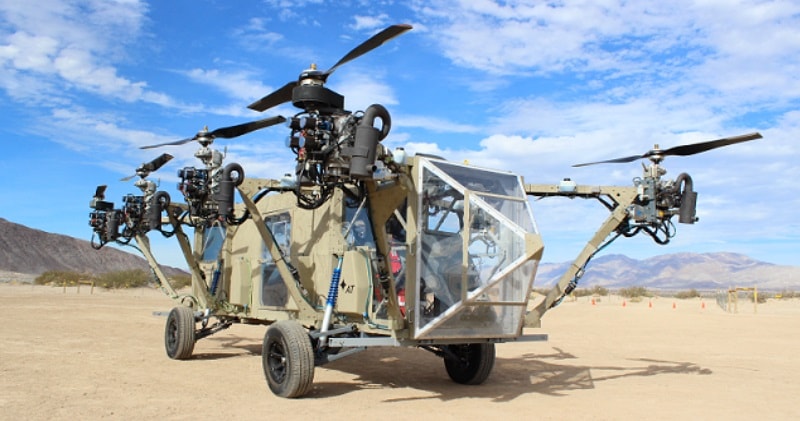 source/image: advancedtacticsinc
The Black Knight is a full scale aircraft with a significant payload and range capability. The vehicle also has a fully independent ground drivetrain that provides it with off-road driving capabilities so that it can reach any destination, whether a suitable landing zone is available or not.
Advertisement
A large scale prototype demonstrator is currently under development and shown in the image to the right. The demonstrator is a 4,400 lb vehicle with VTOL flight capabilities and ground driving capabilities.
The driving capability is modular and can be removed to provide the aircraft with a significantly increased payload capacity. Alternatively, the ground drivetrain can be replaced with helicopter wheels/skids or a boat hull to offer different mission capabilities.