It's a widespread belief that Japanese knife makers are arguably the best in the world, drawing on centuries of tradition that include hand-sharpening and hammering techniques used by samurai swordsmiths more than 1,000 years ago.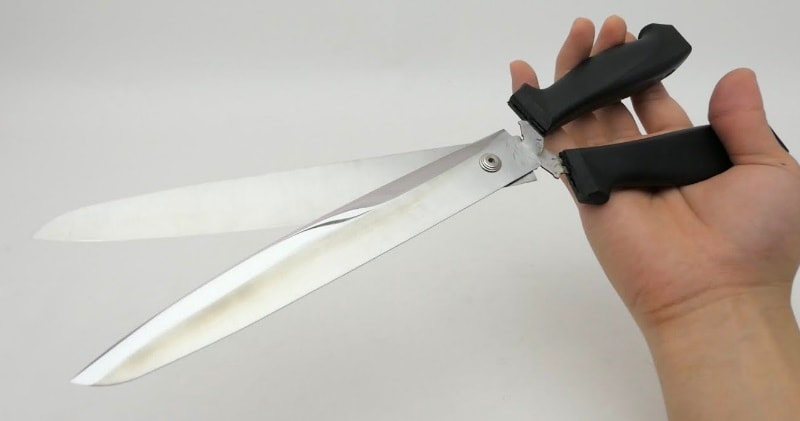 source/image: kiwami japan
This shows just how much elbow grease and determination is required to transform ordinary kitchen knife into a spectacular sharp Scissors . So let's take another look at the intriguing step-by-step process.
For Japanese YouTuber Attoteki Fushinsha no Kiwami, these traditional methods are perfect for making knives out of just about anything, and it's a point he's set out to prove with a number of impressive knife-making tutorials, Where he shows us how to create scissors from surprising everyday materials.
Advertisement
Use a sharpening stone for razor sharpness.You can pick up a sharpening stone at your local hardware store. They come in a variety of sizes as needed for different blade lengths, and run between $5-15 depending on the size. The stone comes with one coarse side and one fine side.