During the 2015 Concorso d'Eleganza Villa d'Este, I've filmed the world debut of the BMW 3.0 CSL Hommage Concept. The car looks absolutely amazing if you ask me! Video includes some detailed shots of it as well as a few engine start ups and driving footage.This model is the BMW Design Team's tribute to the 3.0 CSL, a timeless classic and iconic BMW Coupé from the 1970s.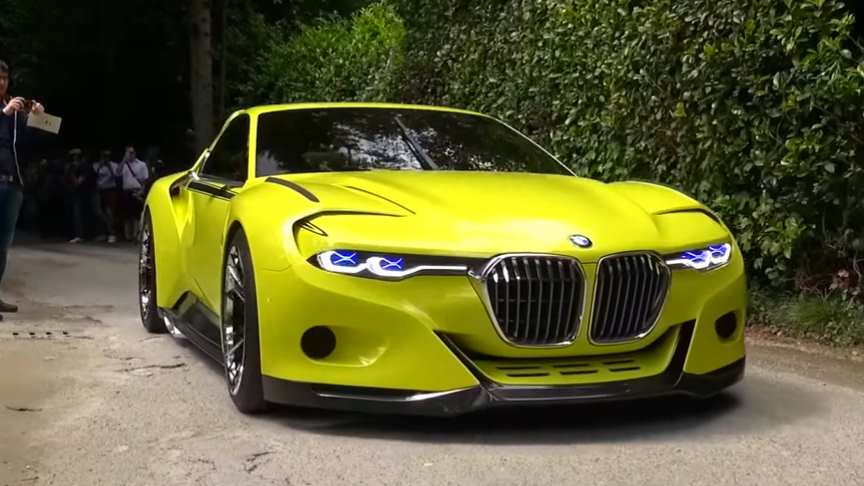 source:  bmwgroup /image: NM2255 Car HD Videos
"CSL" stands for "Coupé Sport Leichtbau" (coupé, sport, lightweight). With its aluminium bonnet, boot and wings, Plexiglas windows and equipment rigorously pared down to the bare essentials, the old BMW 3.0 CSL tipped the scales around 200 kg lighter than its sibling model, the BMW 3.0 CS.
BMW hasn't confirmed technical details of the car, it is rear-wheel drive and below the long bonnet is a 3.0-litre straight-six gasoline engine in combination with an "e-boost" electric motor to aid with acceleration. The front air deflector serves to vent the engine compartment, while wings over the rear wheels ensure optimum airflow around the vehicle.
Advertisement
Small rear-view cameras serve to further reduce aerodynamic drag. The large rear spoiler increases downforce on the driven rear axle and in so doing improves power transmission. The characteristic four-eyed face gives a contemporary, hexagonal interpretation of front-end sportiness. Laser light and LED technology facilitate slender, state-of-the-art lighting graphics, and the flat contours of the headlamps generate that characteristically focused BMW look.