The BMW Z8 is a rare and unique BMW and good examples are selling for well over $200,000. Today Kennan and I are reviewing the Z8, and we are taking you on a tour of it and I'm going to show you why the BMW Z8 is worth $200,000 and why it's a future classic collectible BMW. The Z8 was produced from 1998 to 2003.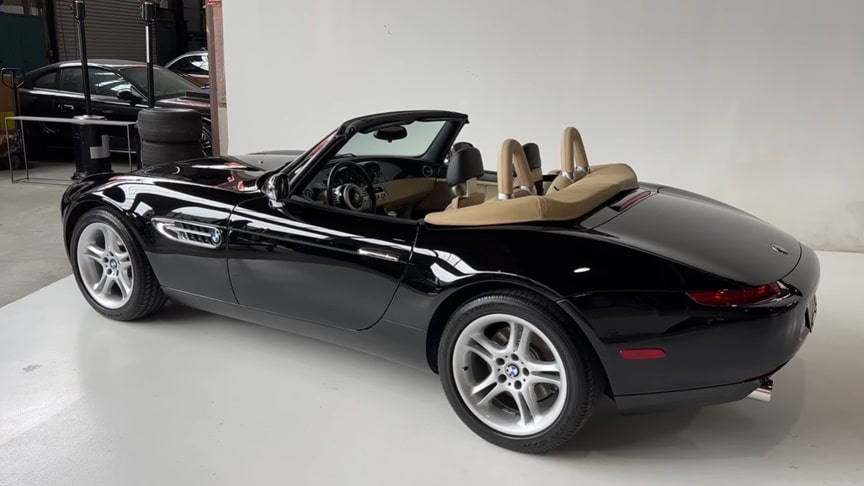 The Z8 cost US$128,000, had an all-aluminium chassis and body,and used a 4,941 cc V8 engine which has a power output of 400 PS (294 kW; 395 hp) at 6,600 rpm and 500 N⋅m (369 lbf⋅ft) of torque at 3,800 rpm. This engine, known internally as the S62, was built by BMW Motorsport and was shared with the E39 M5 sports saloon.
The engine is located behind the front axle in order to provide the car with a 50/50 weight distribution. The factory claimed a 0–100 km/h (0–62 mph) acceleration time of 4.7 seconds; Motor Trend magazine achieved 0–96 km/h (0–60 mph) in 4.2 seconds.
Advertisement
In order to keep the interior uncluttered, a number of functions were integrated into multifunction controls. For example, the power windows and mirrors were controlled by a single instrument. Also, the centre-mounted instrument cluster was canted slightly toward the driver. The Z8 used neon exterior lighting, the tail lights and turn indicators are powered by neon tubes that offer quicker activation than standard lightbulbs and are expected to last for the life of the vehicle.