It's no secret that van life has recently exploded in popularity and the Internet is swirling with beautiful aand professionally-built vans filled with gorgeous woodworking and high-tech appliances.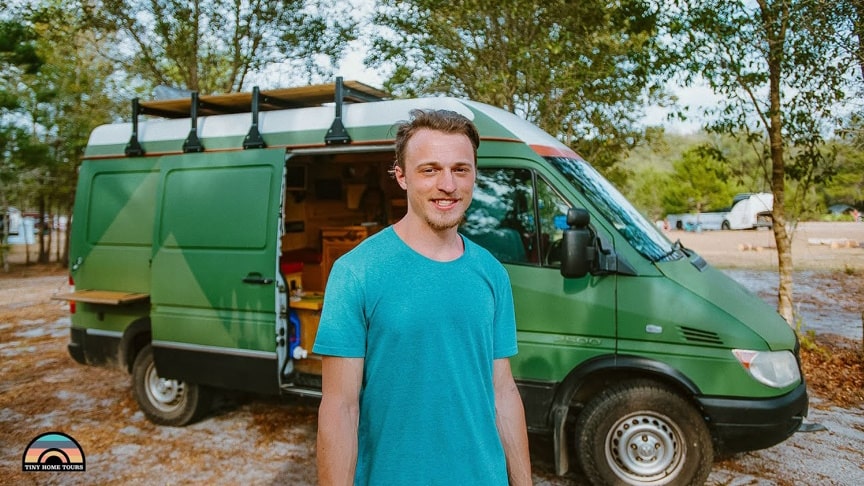 It can be intimidating when you are working with a small budget, have limited time, have zero build experience, or just want to keep it simple.Watch the video from Tiny Home Tours for more info:
Meet Patrick as he gives us a tour of his van, Gadget. While Patrick was in college, he saw a YouTube video of someone living in a van & instantly decided that was what he wanted to pursue.
Advertisement
He immediately dropped out of school to convert his van & hasn't looked back since. Patrick's van features a full-sized bed that slides in & out of couch mode, a beautiful kitchen, a small bench seat, & a spacious garage for all his gadgets. Complete with warm wood finishings & a rooftop deck, his van feels like the coziest treehouse both inside & out.