Boeing is accelerating breakthrough advancements in autonomous air travel.It recently completed initial flight tests of an electric vertical-takeoff-and-landing (eVTOL) unmanned cargo aerial vehicle (CAV) prototype.The innovative platform is designed to test and evolve Boeing's autonomy technology for future aerospace vehicles.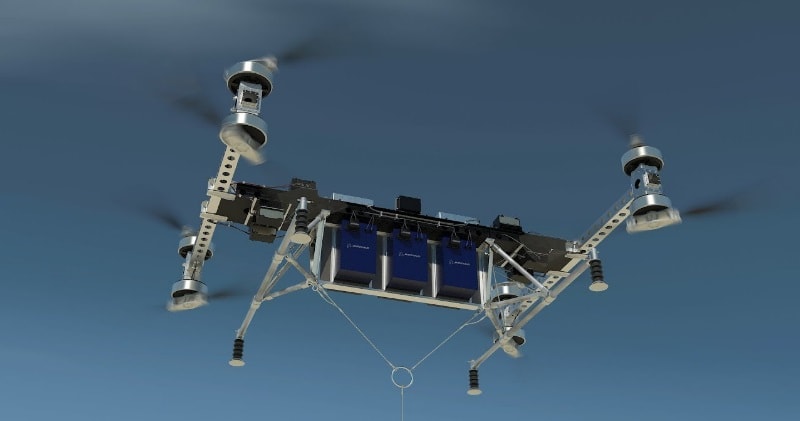 source/image: boeing
In less than three months, Boeing engineers designed and built the CAV prototype, which stands four feet off the ground, measures 15 by 18 feet and weighs more than 700 pounds. It is outfitted with eight counter-rotating propeller blades and custom Boeing batteries that allow for vertical flight.
Powered by an environmentally-friendly electric propulsion system, the CAV prototype is outfitted with eight counter rotating blades allowing for vertical flight. It measures 15 feet long (4.57 meters), 18 feet wide (5.49 meters) and 4 feet tall (1.22 meters), and weighs 747 pounds (339 kilograms).
Advertisement
Researchers are transforming the remote control-operated CAV prototype into an autonomous aircraft capable of carrying up to 500 pounds. The technology opens up new possibilities for delivering time-sensitive and high-value goods, conducting autonomous missions in remote or dangerous environments, and other applications.