This is the first time this car (1996 BMW 750IL) has ever been up for sale or on display since his death in 1996. It has been completely restored to the condition it was in before his death and has just received a new coat of paint. There is a small indentation where we believe one of the bullet holes was but it is hard to tell. Other than that it is fully restored.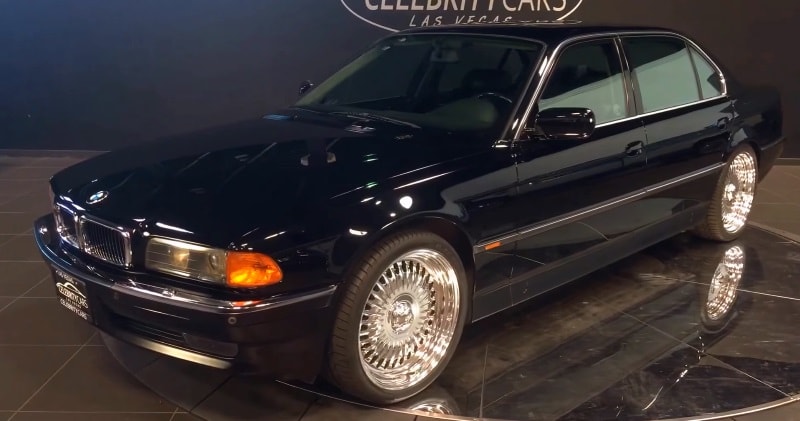 source: celebritycars /image: cclv celeb
The photo of the bullet holes is just for reference. The wheels have been replaced with the same wheels that it had at the time of the shooting. It runs great and is in excellent condition.It has been fully restored.Priced at $1.5 Million.
The shooting occurred September, 7th 1996 at 11:15 p.m. pacific time when the car with Shakur and Knight stopped at a red light at East Flamingo Road and Koval Lane. Shakur was struck by four .40 caliber rounds fired from a Glock two in the chest, one in the arm, and one in the thigh.
Advertisement
The new owner will be provided with documentation proving ownership and history. The car has had several owners since the shooting but the most recent put it through a full restoration. The car was put up for sale recently by an unauthorized company that did not have the rights to it or possession of the vehicle.