The Boeing X-48 is a scale model of a heavy-lift, subsonic vehicle that forgoes the conventional tube-and-wing airplane design in favor of a triangular aircraft that effectively merges the vehicle's wing and body. Boeing and NASA believe the blended wing body concept offers the long-term potential of significantly greater fuel efficiency and reduced noise.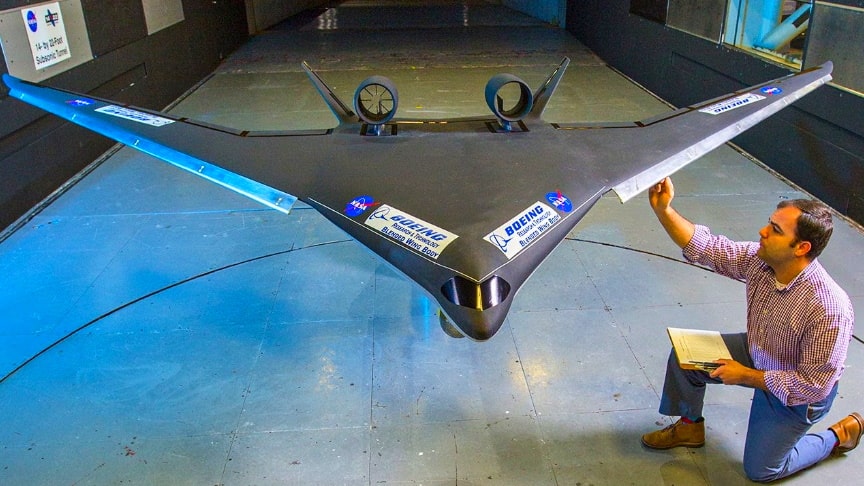 Due to the large internal volume inherent in a blended wing body, a greater amount of fuel, passengers, and cargo can be stored in the plane, giving the design a capacity advantage. The theory is that pilots will find the X-48 very much like standard transport planes.
But with a 20 percent to 30 percent improvement in fuel efficiency. The X-48C has a top altitude of 10,000 feet and can fly for 35 minutes.will be at least 4 years before that plane is ready, and 10 years before the final version — which is expected to feature a 240-foot wingspan and a range of 11,000 nautical miles — is finished.
Advertisement
The Boeing X-48C research aircraft flew for the 30th and final time April 9, 2013, marking the successful completion of an eight-month flight-test program to explore and further validate the aerodynamic characteristics of the Blended Wing Body design concept.