BOG OUT turns your wheels into winches. It is a 3.5 tonne, 4.5 m long harness designed to capture a driven wheel and can be used in almost all vehicle recovery situations.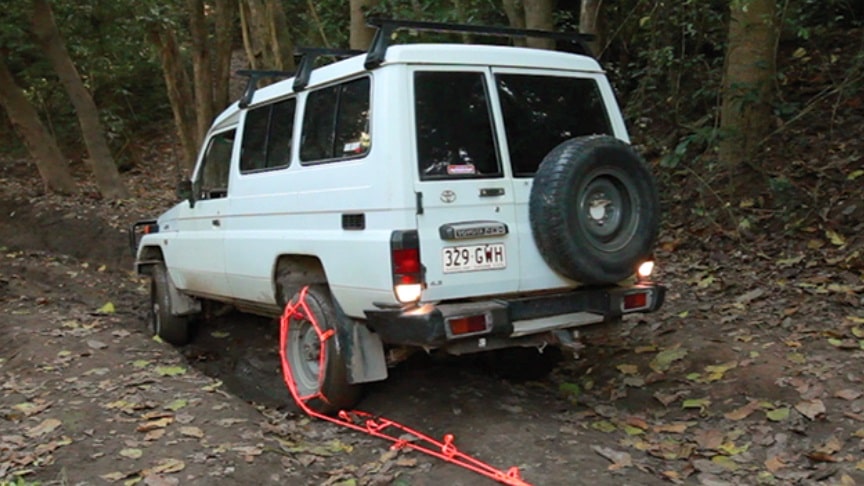 source/image: BOG OUT
BOG OUT is a easy and effective vehicle recovery system. Invented in Australia, it is easy to use, compact and very reliable as it turns wheels into winches.
You've got four wheels and an engine in your car, why not use them? Forward or reverse vehicle recovery is no problem for BOG OUT.
Advertisement
Attach one end to the bogged wheel and then secure the other end to an anchor point. Then simply drive the vehicle out of the bog.
BOG OUT can be used with most vehicles; cars, 4wds, even tractors. The device is 4.5m long can be used as a tow rope and approximately 4 tonnes strong. The width of the standard BOG OUT rung think of it as a ladder is 370mm and the rungs have 280mm between them.