Loop is a high-speed underground public transportation system in which passengers are transported on autonomous electric skates traveling at 125-150 miles per hour. Electric skates will carry between 8 and 16 passengers (mass transit), or a single passenger vehicle.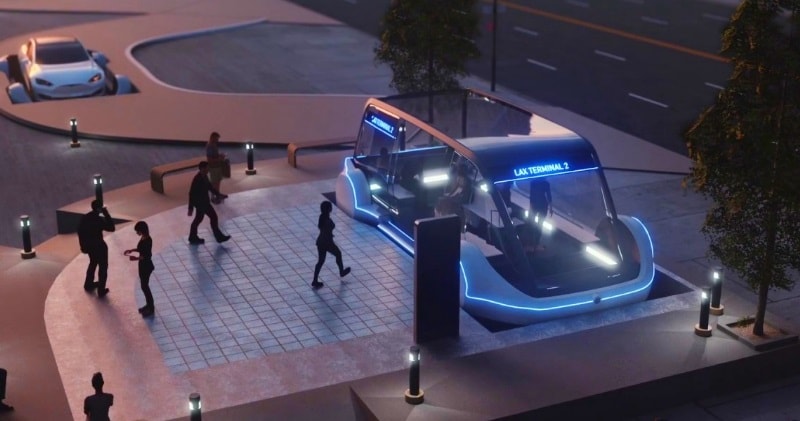 source/image: The Boring Company
Elon Musk,Tesla CEO also dropped a few hints for tunnel-specific transports, one being a modified autonomous car for above-ground roads and the other an elevator to carry cars between the ground and the tunnel.
The Boring Company will have a product launch on December 18, but that it'll be more than just a tunnel opening. "Will include modded but fully road legal autonomous transport cars & ground to tunnel car elevators," Musk said in his tweet.
Advertisement
While the autonomous cars will be made by Tesla, it's still not exactly clear what Musk meant when he called them "modded."With three huge releases all at the same time, the 18th should be a monumental day for The Boring Company.