Boss Hoss Cycles is an American motorcycle manufacturer, founded by Monte Warne in 1990 and based in Dyersburg, Tennessee. The company manufactures special high-performance motorcycles and trikes equipped with V8 engines, produced by Chevrolet, ranging in size from 350 cubic inches (5.7 liters) to 502 cubic inches (8.2 liters), equipped with semi-automatic transmissions, making them by far the most powerful motorcycles in the world.///wikipedia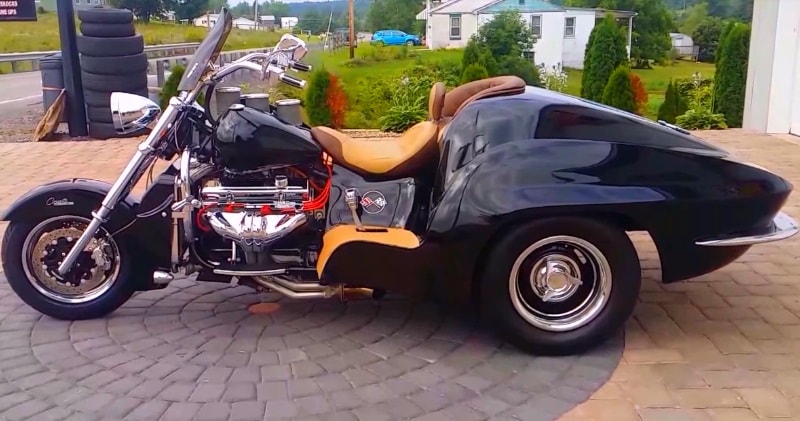 source/image(PrtSc): kenneth Eichelberger
Is it a Corvette? Is it a motorcycle? Is it a trike? If you've thought about buying a car or a motorcycle – now you can have it all in one.This is a product of Boss Hoss Cycles: a Boss Hoss Corvette Motorcycle. By watching the video, you can see every single detail of this spectacular machine.
This 2002 Boss Hoss Trike with very rare 2/3 scale 1963 Corvette body.This beauty features a "61 Corvette body" with huge motor producing 606HP.
Advertisement
These Corvette bodied trikes were produced by Boss Hoss from 2001 – 2004.Approximately 23 were produced during the production run making them the rarest and most sought after of the Boss Hoss Trikes.