The Seabreacher X is one of the most advanced semi-submersible watercrafts that we have built to date. With its Shark inspired body, the X Model delivers high performance with a 260hp supercharged engine, propelling the vessel to a top speed of 43 Knots (80 km/h) on the surface and 22 Knots (40 km/h) below.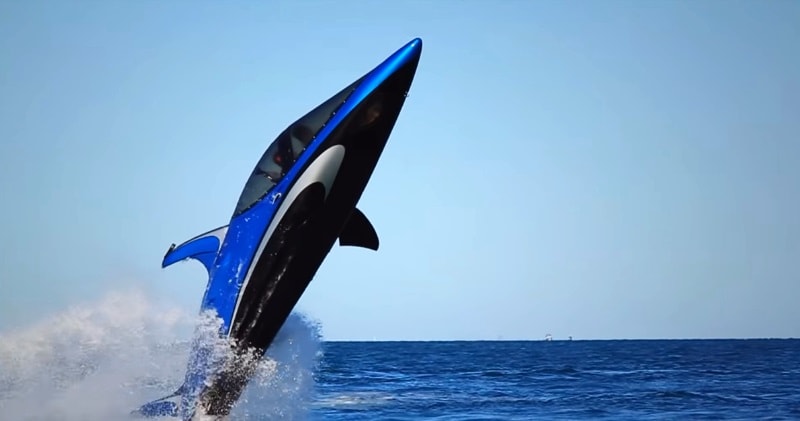 source/image: Seabreacher Oz
The Seabreacher X can sustain high speed dives below the water and then breach the surface, launching the entire vessel clear out of the water.
The fully vectored thrust system can mimic the tail articulation of real aquatic animals like sharks and dolphins. The custom tuned exhaust system also gives the vessel a more throaty growl as it tears across the surface.
Advertisement
Some other high tech features: a snorkel mounted video camera transmits live video to LCD screens for the pilot and passenger during dives, GPS navigation, and onboard stereo system with iPod docking.