Atlas uses its whole body — legs, arms, torso — to perform a sequence of dynamic maneuvers that form a gymnastic routine. We created the maneuvers using new techniques that streamline the development process. First, an optimization algorithm transforms high-level descriptions of each maneuver into dynamically-feasible reference motions.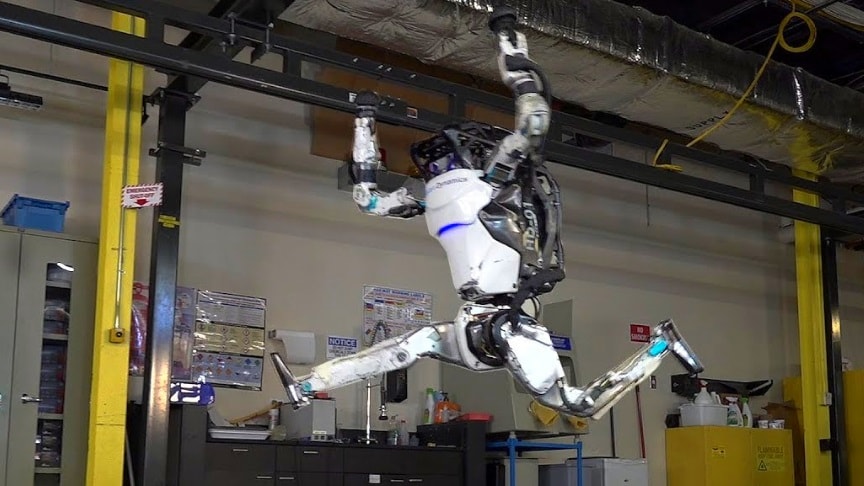 source/image: BostonDynamics
Then Atlas tracks the motions using a model predictive controller that smoothly blends from one maneuver to the next.Using this approach, we developed the routine significantly faster than previous Atlas routines, with a performance success rate of about 80%.
Atlas has one of the world's most compact mobile hydraulic systems. Custom motors, valves, and a compact hydraulic power unit enable Atlas to deliver high power to any of its 28 hydraulic joints for impressive feats of mobility.
Advertisement
Atlas's advanced control system enables highly diverse and agile locomotion, while algorithms reason through complex dynamic interactions involving the whole body and environment to plan movements with a speed of 1.5 m/s.