Ian Drysdale thought we might want to know a little more about the Honda XR600 based 9 cylinder radial engine Russell Sutton is building that we mentioned last year, so he sent some more up to date photos. Ian's working on the crankshaft and rods for the engine while Russell keeps himself busy with the rest of it.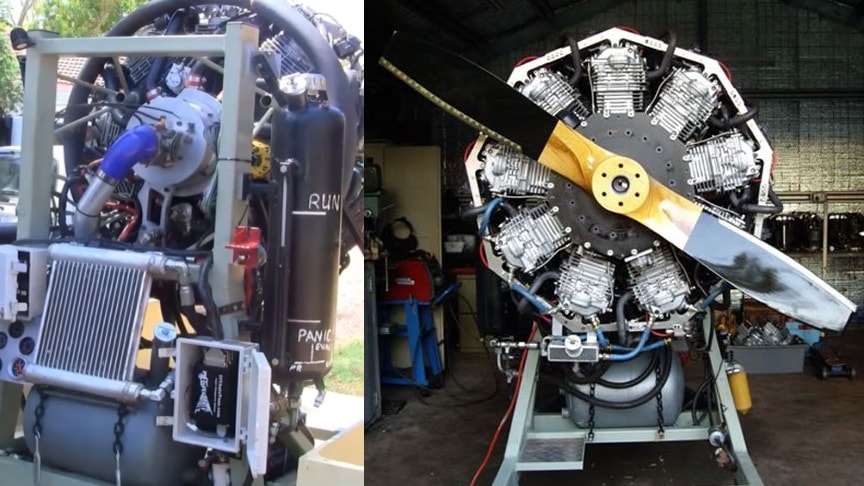 source: thekneeslider /image: maxlightning13
Russel walks us through his XR600 based 9 cylinder radial in it's current configuration. It now has electronic fuel injection and the propeller fitted.
The 7893cc engine uses V6 Holden Commodore dished pistons running through a bore and stroke of 96.5 X 120mm. A Nissan gear driven oil pump supplies the crank and rods, a high volume electric pump oils the cams. The throttle body is from a 5.7 liter Chevy. Cam drive consist of 12 gears in three planes in the front section of crank case.
Advertisement
There's a Nissan electric starter turning a 370 mm diameter ring gear. The crankcase is fabricated and machined from 5083 aluminum. Crankshaft is 2 piece, single throw with 60 mm mains and 55 mm crank pin.