Tired of big city life, Fearghal and Salima left Paris for the tiny village of Pauhle (population 381) where they bought a skinny, stone house large enough to start a family.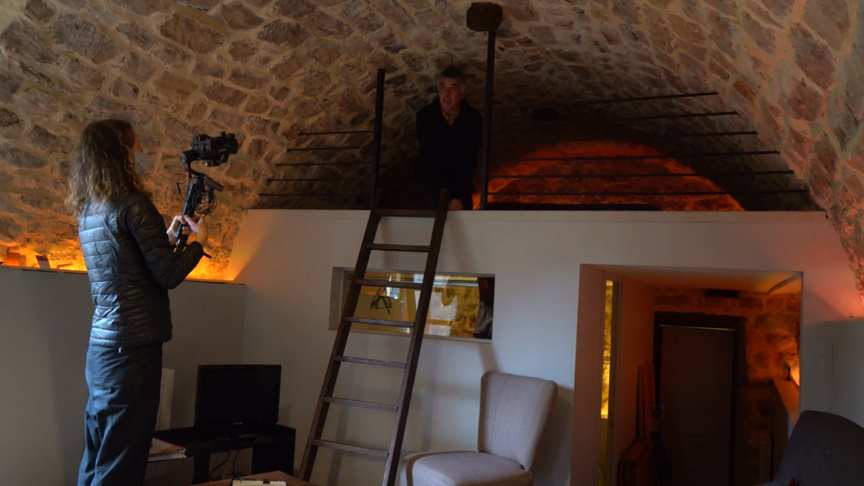 source/image(PrtSc): Kirsten Dirksen
Realizing they needed more room for visiting family (Fearghal is from Ireland, Salima from Réunion Island) they bought the old wine cellar downstairs and converted it into a guest studio.Pauhle (Occitaine, France) was once a fortified town; it's still all stone and filled with half-buried, arched cellars.
Beginning with just a stone arch and dirt floor, Fearghal and Salima cleaned the stone, added drywall where stones were missing and built minimal walls to carve out a bathroom and kitchen area, as well as an arched, lofted bedroom above an enclosed one.
Advertisement
Half-underground with one-meter-thick walls (3.28 feet) the space stays cool in summer and warm in winter. It is connected to their home, but can be locked off when their guests need more privacy or when they rent it to tourists. After 15 years in the tiny town, the couple find it an idyllic spot to raise their two sons./Kirsten Dirksen